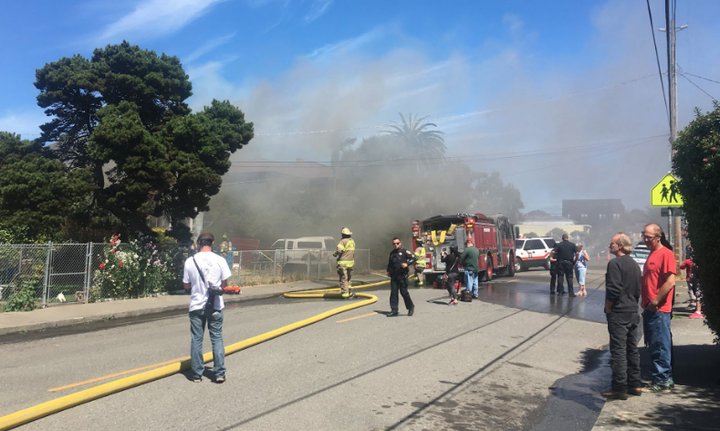 Photos: Stephanie McGeary
UPDATE, Aug. 12:
Humboldt Bay Fire press release:
On 08/11/18, at 2:41 P.M. units from Humboldt Bay Fire were dispatched to a reported structure fire at a residence on the 0 block of West Clark Street.

The first arriving engine found neighbors trying to extinguish the fire to the outside of a laundry room with garden hoses. The engine companies made a fire attack on the side of the structure at the laundry room and found that the fire had breached into the kitchen and the attic area above the main portion of the house. The fire damaged the roof structure to the point that it was sagging in the middle which extended extinguishment time. Firefighters had to cut into the structure from the outside walls and from the ceiling into the attic in order to bring the fire under control.

Several dogs were found inside during and after the fire. All the dogs are accounted for and are alive. Several cats were also located inside and rescued. There are possibly 3 cats that are unaccounted for, presumably escaped through the open doors and windows.

After one hour the fire was brought under control with crews staying on scene until after 6:00 PM extinguishing hot spots to ensure the fire was completely out.

No one was home at the time of the fire. The origin of the fire is the laundry room, the cause has not yet been determined.

Many neighbors came to the aid of the owner to assist with the care and containment of the pets.
###
Humboldt Bay Fire is at the scene of a fire at a residence near the corner of Clark and A streets in Eureka.
Firefighters seem to have the blaze under control. Eureka Police Department Sgt. Eddie Wilson tells the Outpost that the resident of the house wasn't home during the fire, but multiple animals were rescued. Wilson estimated maybe nine animals were able to exit in one form or another. Some ran away and remain unaccounted for.
The cause of the fire is unknown. We will update when we know more.
# # #
UPDATE, 3:35 p.m.: Animal Control tells the Outpost they believe the resident had 12 cats and seven dogs. Several of the animals received medical treatment at the scene.
# # #
UPDATE, 4:03 p.m.: The fire is out. Humboldt Bay Fire's Kent Hulbert says the cause of the fire is still under investigation. All of the animals seem to have been able to escape the house. So far they've been able to find 6 dogs and 6 cats.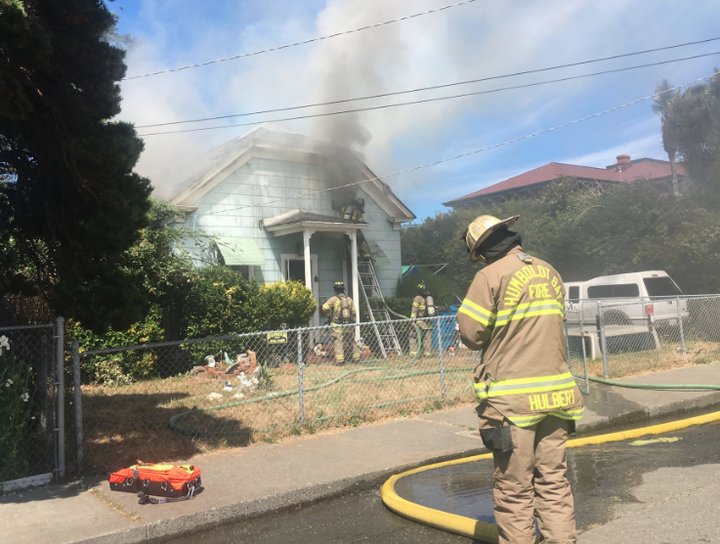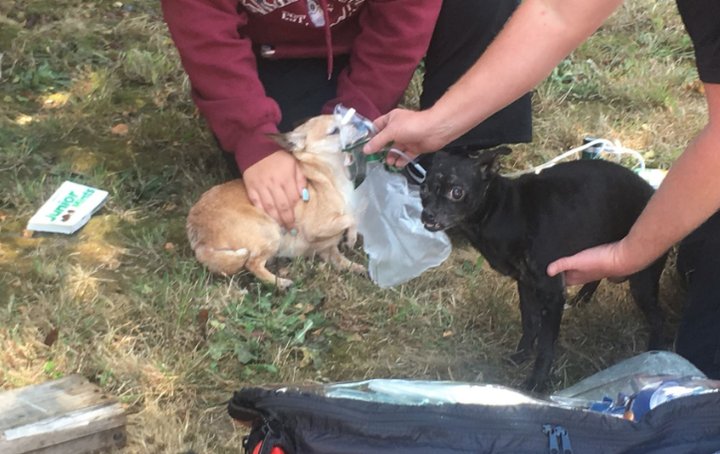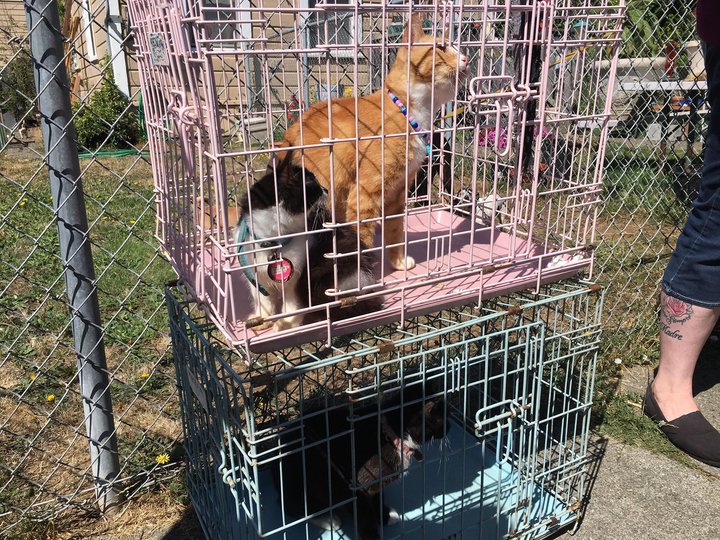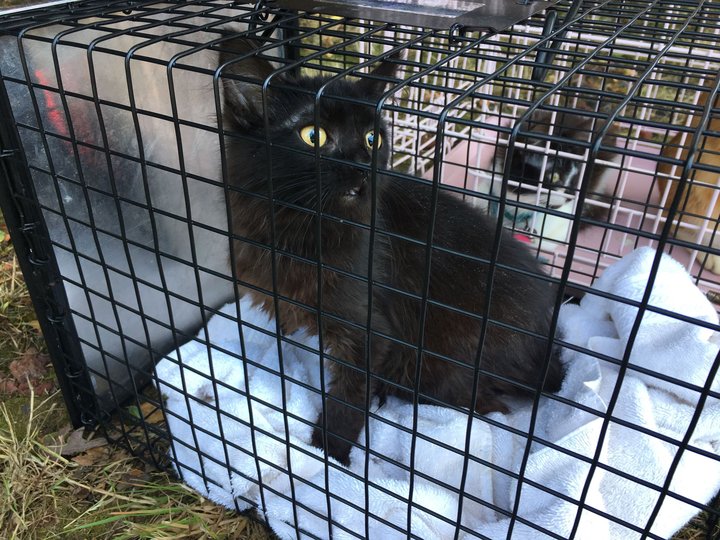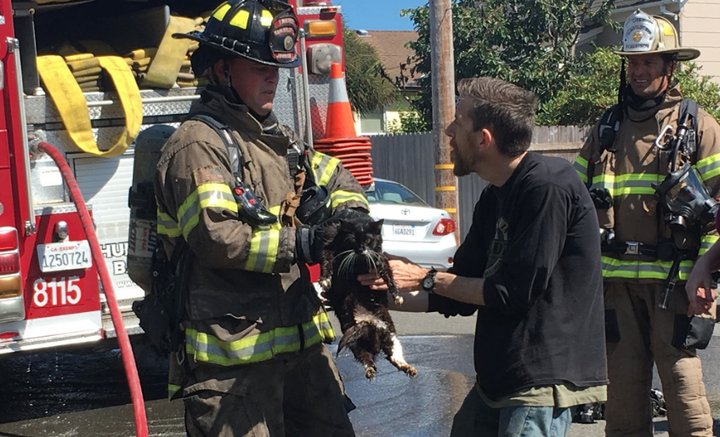 # # #
Below: North Coast News goes Facebook Live: