Just got off the phone with @ATT reps: @ATT crews are out in the field and working the fiber outage in #Humboldt. There is no word on a cause, they're working to determine how many customers are impacted and there is no estimated time for service restoration. More to come.

— Mike McGuire (@ilike_mike) August 25, 2018
UPDATE, 3:30 p.m.: We've now received reports of outages in Eureka, Arcata, Fortuna and McKinleyville.
AT&T Representative for Northern California Steven Ramirez told the Outpost he is researching the current network status and will get back to us with more information soon.
###

Original Post:
The Outpost has been receiving reports from multiple people that their AT&T internet service is down. So far, we've only received reports from Eureka. But these areas do show up on the AT&T outage map: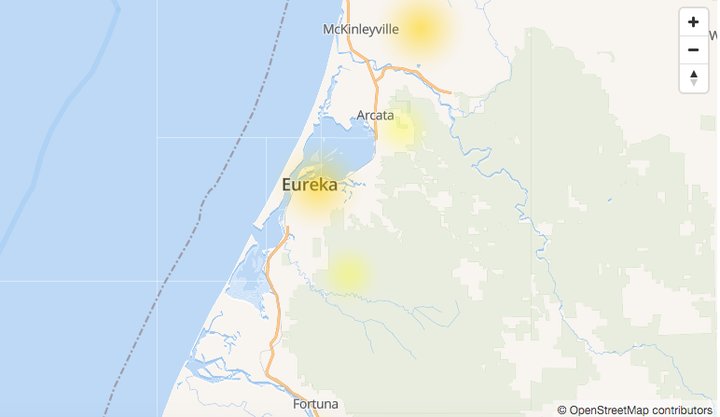 As of yet, the source of the problem is unknown. But it does not seem to be a fiber optic problem, based on the usual tell-tale signs. We've reached out to AT&T for more information, but (surprisingly) haven't had much luck.
We'll update as we know more.
Let us know if you are having any internet issues in your area and maybe it will help us get to the bottom of this.