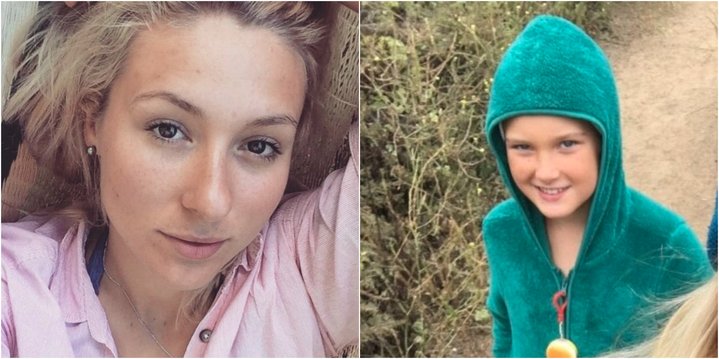 A Canadian woman and her 10-year-old daughter have been found safe during their planned Humboldt County camping trip after a few unanswered text messages resulted in a widespread panic.

ABC News reports that 29-year-old Audrey Rodrigue and her daughter Emily were reported missing by Rodrigue's boyfriend on Monday after she stopped responding to his text messages for an entire day.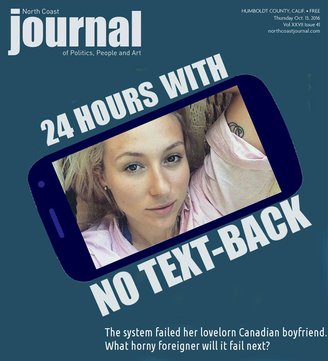 Despite knowing that Rodrigue and her daughter had plans to go camping in the isolated, low-cell-service area of Orleans, the San Mateo County Sheriff's Office responded by putting out an alert on social media Wednesday — releasing a photo of the two, giving out their license plate number and even starting a #AudreyandEmily hashtag.
"Pls [sic] help us find this mother & child," the San Mateo County Sheriff's Office Tweeted on Wednesday. "Audrey Rodrigue 29 y/o & Emily 10 y/o came to Cali to go camping on the coast. Now they have been missing & unreachable for days. If you see them or their
please call 911."
The alert resulted in the story being picked up by major media outlets like ABC and CBS News, People Magazine, and the Canadian broadcasting network CTV. The search also prompted this absurd article by Heavy.com: "Audrey Rodrigue Missing: 5 Fast Facts You Need to Know," which listed Rodrigue liking "Game of Thrones, Harry Potter and Exploring Dietary Changes for Health" as a facts you NEEDED to know.
The Outpost reached out the the Humboldt County Sheriff's Office yesterday morning to see if deputies were searching for the "missing" Canadians, who were believed to be camping in the Orleans area, but HCSO Public information Officer Samantha Karges said the local sheriff's office hadn't even been contacted about the case.
Shockingly, Rodrigue and her daughter were found safe and sound by the San Mateo Sheriff's Office on Thursday night, enjoying their backwoods camping trip.
"#AudreyandEmily have been found! We checked in & saw both of them," the SMCSO Tweeted. "They are in good health & simply enjoying their California camping trip. Thank you to everyone who assisted with spreading the word. We are so grateful for this news & wish them safe travels back home."
👏#AudreyandEmily have been found! We checked in & saw both of them. They are in good health & simply enjoying their California camping trip. Thank you to everyone who assisted with spreading the word. We are so grateful for this news & wish them safe travels back home.🤗 pic.twitter.com/I4b79oQOpa

— San Mateo County S.O (@SMCSheriff) August 31, 2018