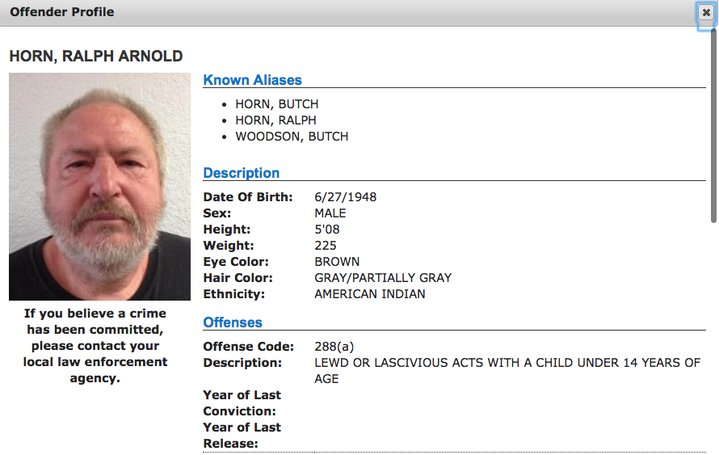 Registered Eureka sex offender Ralph Horn was arrested on sexual battery charges Monday.

Eureka Police Department spokesperson Brittany Powell confirmed that officers arrested Horn around 1:45 p.m. at a residence on the 800 block of I Street, but could not comment more on the case.
According to Meganslaw.ca.gov, Horn was previously convicted of committing lewd or lascivious acts with a child under 14 years of age and additional sexual battery charges in 2004.
Horn was released from the Humboldt County Correctional Facility the same day.