PREVIOUSLY:
###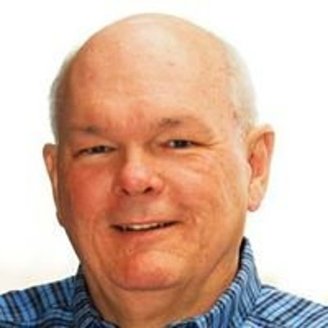 Craig Wruck, Humboldt State University's vice president for advancement, has issued a legal threat against the Lost Coast Outpost for its reporting on recent internal strife at the university's public radio station, KHSU.
Wruck issued a similar threat to the Mad River Union last week.
Specifically, Wruck's lawyer — Los Angeles-based attorney Deborah Drooz — objects to reporting concerning a letter that KHSU officer manager Lorna Bryant sent to university administrators and local elected representatives, in which Bryant claimed to be "traumatized" by a meeting with Wruck.
Among other sources, the Outpost obtained a copy of Bryant's letter from Wruck himself, who forwarded it to Outpost reporter Ryan Burns from his university email address.
In the letter, which was addressed to university president Lisa Rossbacher and cc:'ed to Rep. Jared Huffman, State Senator Mike McGuire and others, Bryant described what she considered to be "abusive and demeaning" encounter with Wruck at a KHSU staff meeting. Though Bryant, who is black, did not call Wruck's behavior "racist," she said that she was disturbed by the fact that such an encounter happened at her workplace, against the backdrop of "the current national climate against people of color."
Wruck told Burns that he and Bryant did talk over each other at times, during the course of the meeting, and that he apologized to her at the end of it. He said that he did not feel that there was a racial aspect to their argument, but allowed that Bryant may have seen it differently.
"[A]s a white man I always want to be sensitive to those things," Wruck said, as quoted in the text of the story currently at issue. "If it felt that way to her I need to understand that. It certainly wasn't my intention, but that's not the point."
For her part, Bryant underscored to Burns that she was not accusing Wruck of racism, but repeated the principal assertion in her letter — that Wruck had been insensitive during the encounter. "[F]or someone who understands sensitivity training and equity and respect and proper decorum, that wasn't reflected in his encounter with all of us," she said.
KHSU has been in turmoil since the firing of longtime programming director Katie Whiteside in May.
The demand for retraction from attorney Deborah Drooz can be found below, or in PDF form at this link.
###
Deborah Drooz, Esq.
1910 Sunset Boulevard, Ste.
740 Los Angeles, CA 90026
(323)337-2092
deb@droozlegal.com


August 7, 2018

Hank Sims, Editor in Chief
The Lost Coast Outpost
PO Box 25
Ferndale, CA 95536

By email to: hank@lostcoastoutpost.com
By Certified Mail

Re: Our Clients, Craig and Elizabeth Wruck

Dear Mr. Sims,

We represent Craig and Elizabeth Wruck. As you know, Mr. Wruck is Humboldt State University's Vice President for University Advancement. In that capacity, he is responsible for the university's public radio station, KHSU.

We write to call your attention to false and defamatory statements concerning Mr. Wruck that appeared in the pages of The Lost Coast Outpost ("The Outpost") on Tuesday, July 24th.

On that date, the Outpost published an article by Ryan Burns entitled, "Citing Race, KHSU staffer Lorna Bryant Says She Was Verbally Abused by University Vice President." (The "Article") The Article arises from an alleged confrontation between Mr. Wruck and KHSU office manager Lorna Bryant during a staff meeting.

In the Article, The Outpost states that Mr. Wruck subjected Ms. Bryant to "abusive behavior," "yelled at her" and "attempt[ed] to keep [her] from speaking." The uncivil conduct reported in the article never occurred. Mr. Wruck is a soft-spoken, experienced school administrator. He did not "yell at" or "abuse" Ms. Bryant. Staff members who were present during the parties' exchange would describe such an account as exaggerated and misleading.

By falsely imputing aggressive, disrespectful speech to an individual whose job it is to coordinate with university employees and implement university policies, the Article damages Mr. Wruck's professional reputation. As such, it is libel per se and actionable in its own right.

But the article does not stop there. From its misleading headline to its inaccurate quotations, the article sends the false message that Mr. Wruck acted out of racial animus. Even Ms. Bryant does not claim that.

We begin with the headline, which explicitly states that Bryant claims that she was abused because of her race. "Citing Race, KHSU Staffer Lorna Bryant Says She Was Verbally Abused." The headline is false, and Ms. Bryant has repeatedly denied making that claim. Indeed, the Article itself contains Ms. Bryant's admission that she "would not go so far as to say" that Mr. Wruck purportedly mistreated her because she is black. Ms. Bryant's denial also appears in her published statements to the Mad River Union. There, Ms. Bryant stated that she "never" "implied that Craig Wruck is a racist or treating [her] differently because" [she is] "African American." (See August 1, 2018 article entitled, "KHSU crisis deepens as visioning begins.")

The body of the Article reinforces the falsehood that Mr. Wruck abused Ms. Bryant because of her race. It emphasizes the "tense race relations across the country," seizes upon Ms. Bryant's comment that a "person of color" is entitled to "some level of respect" (implying that Mr. Wruck denied her that respect), and repeats Ms. Bryant's statement that she was mistreated as "the only African American woman on the staff at KHSU." It goes without saying that the article also republishes Ms. Bryant's July 23, 2018 email to university colleagues in full, making The Outpost responsible for the republication.

To falsely accuse an individual of having engaged in specific abuses on racial grounds is undeniably defamatory per se. And where, as here, the defamatory message appears in a headline, it is actionable even if the body of the article were innocuous, which here clearly it is not. See, Eastwood v. National Enquirer, Inc., 123 F.3d 1249, 1256 (9th Cir.1997); Kaelin v. Globe Communications Corp., (9th Cir. 1998) 162 F.3d 1036. The Eastwood and Kaelin cases apply with particular force in this situation given that Internet search engines identify tag phrases, steer traffic toward them and create a virtual echo chamber of falsehoods. Simply stated, the article not only invites the inference that Mr. Wruck is a racist but pleads for it.

The Article is defamatory in yet another way. It republishes — in quotation marks the phrase, "Maybe next time I won't have to yell at Lorna," and falsely imputes that phrase to Mr. Wruck. Mr. Wruck never spoke those words, and by imputing them to him, the Article implies that he did "yell at" Ms. Bryant which he denies. The courts have held that the false imputation of a quote that alters the way a reasonable reader perceives the plaintiff is not only defamatory but shows "actual malice." See Masson New Yorker Magazine, Inc., 111 S. Ct. 2419 (1991). In that case, the United States Supreme Court held that a purported direct quotation that differs in meaning from what the plaintiff actually said enjoys no protection under the First Amendment.

Because of your status as a "newspaper," as that term is used in California Civil Code section 48(a), our clients notify you of an opportunity to ameliorate the reputational harm the Article has caused. In that regard, we request that the Outpost fully and unequivocally retract the following false statements and implications:

1. That Mr. Wruck yelled at and abused Ms. Bryant.
2. That Mr. Wruck's actions toward Ms. Bryant were motivated by racism.
3. That Mr. Wruck stated, "maybe next time I won't have to yell at Lorna."

To be effective, the retraction must be published within three weeks of your receipt of this letter, in "substantially as conspicuous" a manner as the defamatory Article. We urge the Outpost to publish a retraction without undue delay.

Of course, you may wish to discuss these matters with us. We encourage you to contact the undersigned during business hours at your earliest convenience.

This letter is for your eyes only. You are not authorized to republish it.

Very truly yours,

Deborah Drooz