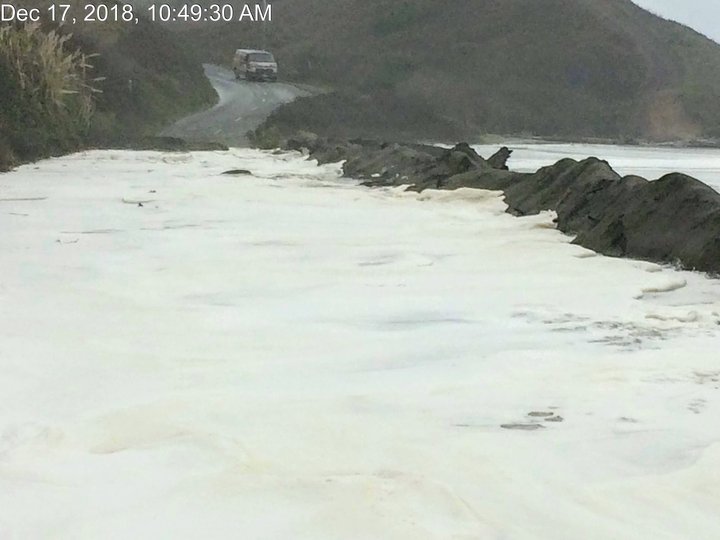 From Humboldt County Public Works Department

Centerville Road at PM 4.6 has been re-opened but be advised that dangerous conditions could occur anytime without notice.

High tides are predicted to be over 7.0 feet for the next few days and tides do cross Centerville Road at Humboldt County Park at Centerville Beach. Advisory signs are posted on the north and south sides of the park. Please drive carefully and if the waves are near the roadway or there is standing water, do not attempt to cross the road. Doing so could cause your vehicle to stall and be pulled into deeper water.

These pictures were taken of the roadway during Monday's tides.