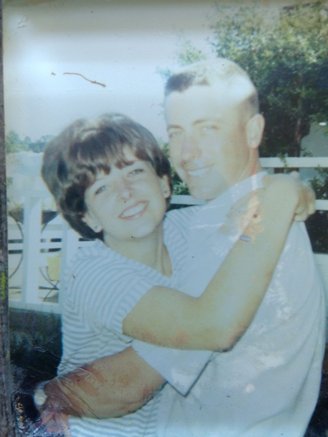 Mary Carolyn Schneider was born in Burley, Idaho on November 7th, 1946, to father George Schneider and mother Mildred Dalton-Schneider. Her mother was a homemaker while her father served in World War 2. After George returned from serving the country in the Second World War, he moved the family to Menlo Park, where he worked as a painting contractor.

Carol graduated from Woodside High School in 1964. After graduating, she began working in a camera store in 1966, where she met the love of her life while he was searching for camera equipment. After his purchase Daniel Stafford called Carol asking for a date. Her first question was about the little girl that accompanied him inside the store. The little girl in question was his niece. After that was cleared up, their first date was at the Fairmont Hotel in San Francisco.
Four days after their first date Daniel left to serve in the Vietnam War. Carol wrote perfumed letters to Daniel as well as sending the occasional batch of homemade cookies. A year after Daniel returned from Vietnam, the couple married on October 11, 1968 in Redwood. Soon after the ceremony, they left Redwood City and moved to Humboldt County, due to the feeling that the Bay Area was becoming overcrowded.
Four months into their new life in Humboldt County, Daniel took an apprenticeship at Fuller-O'Brien Paint and Glass as a glazier. In 1978 the family was blessed with their first and only child, Brenton Ross Stafford. In 1995, Carol and Daniel opened up Stafford glass in Eureka. After thirteen years of servicing the area's glass-related needs, Carol and Daniel decided it was time to retire and enjoy their time together. Sadly, two years into their enjoying retirement, Carol's health began to deteriorate, to the point that she had almost passed away twice before her passing on December 3, 2018.
Carol was an excellent watercolor artist, and enjoyed many years painting watercolor masterpieces and connecting with the local art community. Carol was also the bookkeeper for the business and always kept accurate and up-to-date accounting of the businesses' finances. Carol was a very strong supporter of the Native American people and their religious beliefs. Carol belonged to the church of "What's happening now," her philosophy being that the sunrise, sunset, and the stars in the sky represented her guiding beacon in life. Carol loved animals of all kinds — her wish in life was to share a moment with the great cats of the world by connecting with lions and tigers free of cages as nature intended. Carol is probably enjoying the company of every dog, or cat she ever loved during her lifetime.
The Stafford family would like to thank the hardworking staff at the Eureka Open Door Clinic, specifically Chris West, her family practitioner, and would also like to thank the staff at St. Joseph Hospital for their compassionate care that was provided to Carol in her time of need. The family's final note of appreciation is to the caring health team of Hospice of Humboldt, who cared for Carol in her final days. In lieu of flowers, donations can be made to the Sequoia Humane Society or any other local animal welfare organization.
###
The obituary above was submitted on behalf of Mary Schneider's family. The Lost Coast Outpost runs obituaries of Humboldt County residents at no charge. See guidelines here.