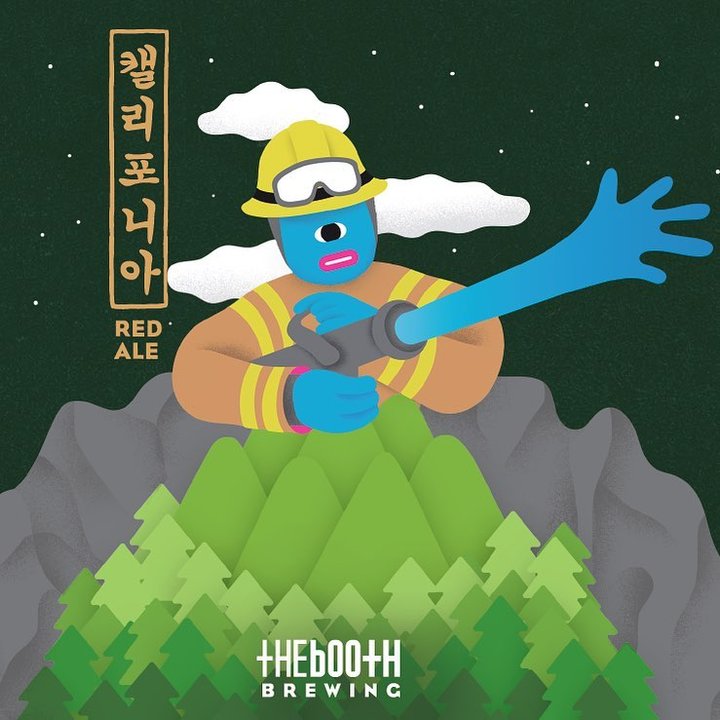 The Booth Brewing Co., the Korean-based beer maker operating out the old Lost Coast Brewery facility on Third and Commercial streets in Eureka, is the latest local brewer to pledge 100 percent of select beer sales to aiding those affected by the deadly Camp Fire.
"Many of you have asked if we will be brewing a fundraiser beer to support those affected by the Camp Fire and the answer is an emphatic yes!" the Booth stated on social media Friday. "California is our second home and members of the community have become our family."
The Chico-based brewing company Sierra Nevada began the campaign to help Camp Fire Relief victims last month, inspiring more than 1,400 other breweries across the U.S. to brew its "Resilience Butte County Proud IPA" and donate 100 percent of the profits to the Camp Fire Relief Fund.
Six Rivers Brewery was the first local brewer to join the long list of beer makers who signed up for the cause. Since then, Lost Coast Brewery, Eel River Brewing Co., Redwood Curtain Brewing Co., Mad River Brewing Co., and Crescent City brewers SeaQuake and Port O'Pints have also joined.
The Booth, though, is doing things a little differently. The terms of Sierra Nevada's charity ask brewers to specifically make its Resilience IPA and offer it on tap at their locations. Because the Booth currently has no taproom, the company had to get creative.
"Since our taproom is under construction and the Resilience IPA is limited to draught sales at the brewery's own locations, we were unable to join," the Booth stated on social media. "Instead, in tribute to the Camp Fire victims, we are brewing a special California Red Ale. 100% of proceeds from this sale will support the Camp Fire Relief Fund."
This is cool for two reasons: The beer tastes different than the Resilience IPA, so you can change up your drink choice and still give back, and — also unlike the other options — you can buy it in a can at local stores.
The Booth says its red ale will be available in a few weeks.