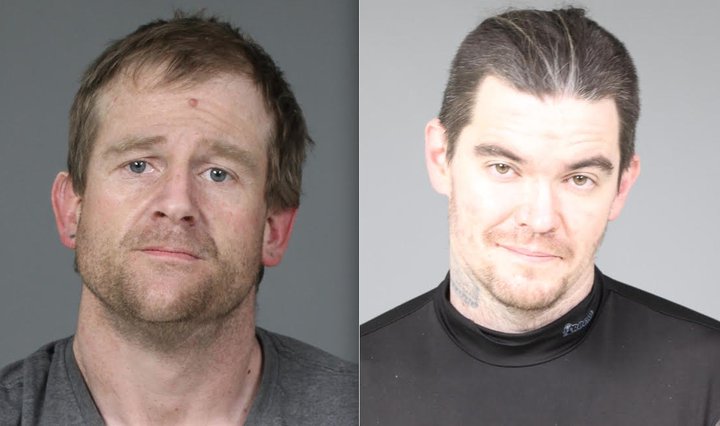 Humboldt County Sheriff's Office press release:
On Feb. 18, 2018, at about 3:11 a.m., a sheriff's deputy on routine patrol in the Willow Creek area observed a man driving a maroon Ford F-150 recklessly near the intersection of Hwy. 96 and Hwy. 299.

The deputy conducted a traffic stop on the vehicle and contacted two males and one female occupant. Deputies observed a short-barreled shotgun in the back seat of the vehicle. All three occupants were detained.

While searching the vehicle, deputies located shotgun ammunition. Upon further investigation, deputies also discovered that the vehicle was reported stolen out of Eureka.

Deputies arrested the driver, 34-year-old Jeremy Allen Riggs of Sorlo, CA, on the following charges: buying/receiving a stolen vehicle, felon in possession of a firearm, carrying a loaded firearm in a public place, driving on a suspended license, driving under the influence and a misdemeanor warrant for driving on a suspended license.

The male passenger, 37-year-old Cody Benjamin Sides of Arcata, was arrested on two felony warrants for buying/receiving stolen property, possession of a narcotic controlled substance, possession of concentrated cannabis and buying/receiving a stolen vehicle.

The female passenger was released at the scene.
PREVIOUS BEN SIDES: