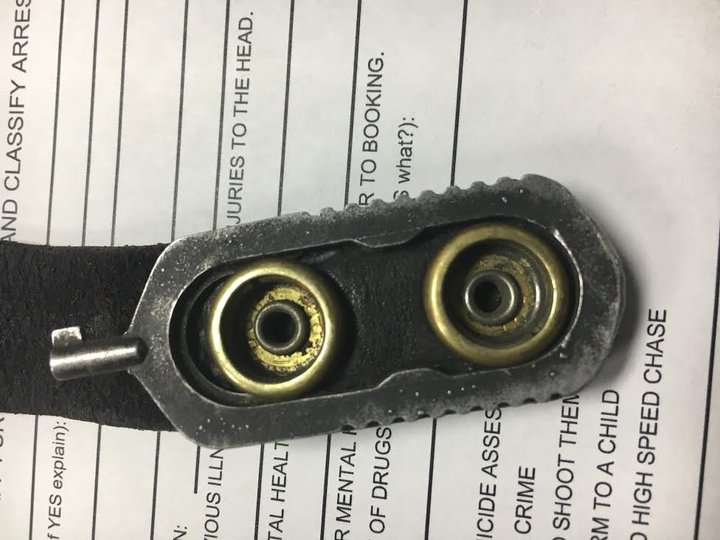 A handcuff key | HCSO
Humboldt County Sheriff's Office press release:

Around 5:45 p.m. on Jan. 23, 2017, sheriff's deputies responded to a residence on the 300 block of Panther Ridge Rd. in Willow Creek following up on a tip that wanted felony warrant subject Cody Benjamin Sides, 37, was inside.

The California Highway Patrol responded to assist deputies. Sides was located inside a bedroom of the residence. He was taken into custody without incident. Upon a search of Sides, deputies located a hidden handcuff key attached to his belt.

Sides was arrested on a felony warrant for possession of stolen property and a second felony warrant for possession of a controlled substance, possession of concentrated cannabis and possession of a stolen vehicle or equipment.
PREVIOUS CODY SIDES