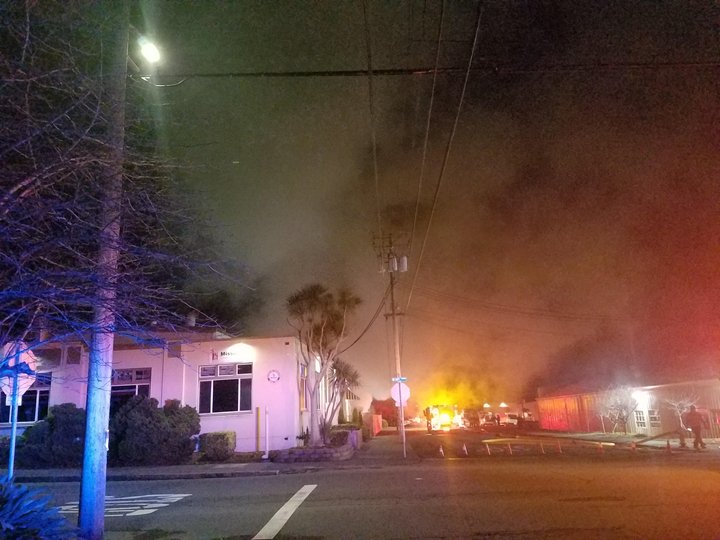 From Humboldt Bay Fire:
At 1202 AM this morning, Humboldt Bay Fire responded to a structure fire at the 1400 block of Summer Street. Firefighters arrived to find a residence with heavy fire to the rear as well as electrical arcing from the power lines. All of the occupants of the residence were outside and uninjured.

Firefighters extinguished the fire after 30 minutes. The residence contents were nearly all consumed or damaged with the structure receiving heavy fire charring and damage to most of the interior rooms. There is an unattached garage close that was protected and saved by firefighters.

12 firefighters, 2 fire support volunteers, Eureka Police City Ambulance and Pacific Gas and Electric all responded to the scene. Arcata Fire Protection District provided station coverage.

No injuries were sustained by firefighters or the residents.

The monetary damage to the contents and to the structure is estimated at $150,000.

The fire cause and origin is under investigation and additional information will be released as it becomes available.

Humboldt Bay Fire would like to remind you that smoke detectors that are properly installed and maintained play a vital role in saving lives. If there is a fire in your home, smoke spreads fast and you need smoke detectors to give you time to get out.