Hold onto your Yolla Bollys, the Emerald Triangle is forecast to get hit with heavy snowfall between now and Friday.
Eureka's National Weather Service office reports that snow will begin to fall across the Emerald Triangle late this afternoon and won't let up until there's damn near three feet of snow piled up in some areas.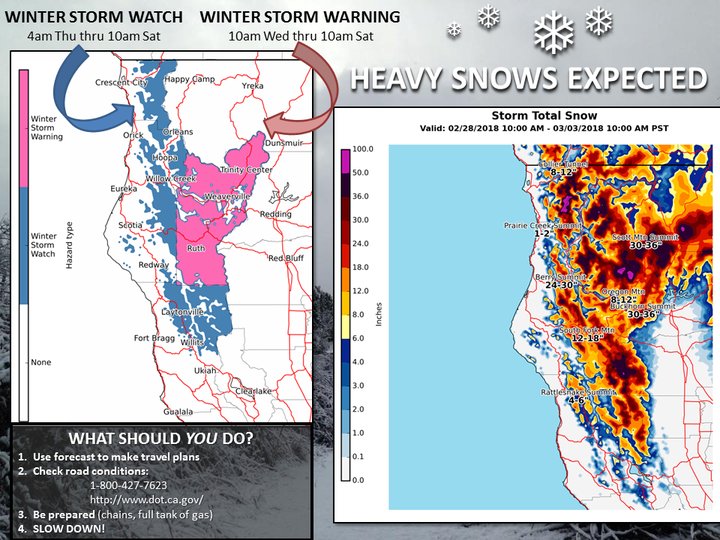 "A strong winter storm will bring heavy snows to portions of the area for the latter half of the week," the NWS writes on Facebook. "By Wednesday evening, snow levels will begin their downward decent behind the front as cold air filters into the region. Snow levels will drop to 1000-1500 feet by early Friday as snows become more showery in nature. Snow totals for this event will range from a few inches in the coastal mountains to 3 feet or more over the highest elevation of Trinity County and the Yolla Bollys with significant snows at many passes."
Expect affected driving conditions along Highways 299 and 36.