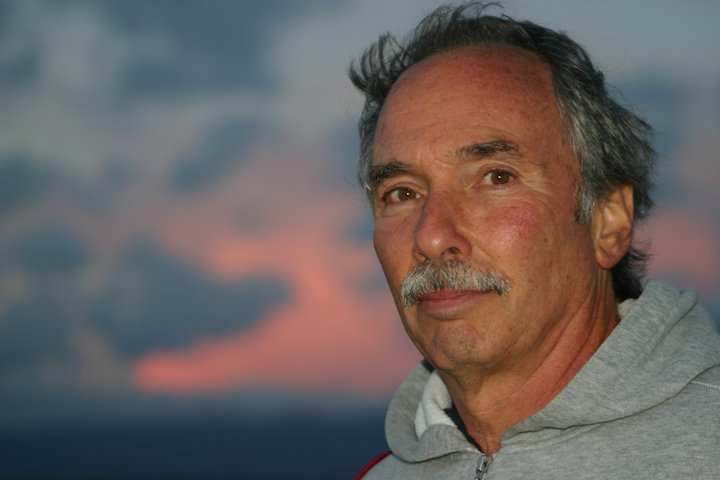 Ken Fine passed away on December 19th, 2017, at the age of 76. He was a beloved husband and father, and had spent the last 25 years of his life among the redwoods with his family.
Ken was born in 1941 and grew up in the Bronx, New York, with his parents and his sister, Debbie. He was an enthusiastic athlete, and loved to "play ball," whatever sports that definition might include. He went on to become a teacher and coach at the same high school he attended in the city. He had two sons in his first marriage, Brian and Kevin, and when he passed away, he also had two grandchildren, Dean and Lola.
After meeting his second wife, Anita, who taught at the same school as him, they embarked on travels around the world together, and eventually ended up in Humboldt. Moving across the country in '92 was a huge transition from NYC, but there Ken was able to start the garden he'd always wanted, enjoy the outdoors in our beautiful county, and raise his daughter Marlena.
As an older, retired parent, Ken devoted much of his time to his daughter, becoming involved in her education and activities, and passing on to her many of his favorite hobbies, such as reading, learning about current events, and becoming an athlete. He loved seeing his daughter grow up in Humboldt, and was also very involved in her college process, since she is currently a senior in high school.
Ken was known as a great guy to all those who knew him. He had a slightly goofy sense of humor that only showed itself when he got closer to people. He was a kind and honest person, a wonderful father, and a caring and supportive husband, and he will be sorely missed by those who loved him.
###
The obituary above was submitted on behalf of Ken Fine's family. The Lost Coast Outpost runs obituaries of Humboldt County residents at no charge. See guidelines here.