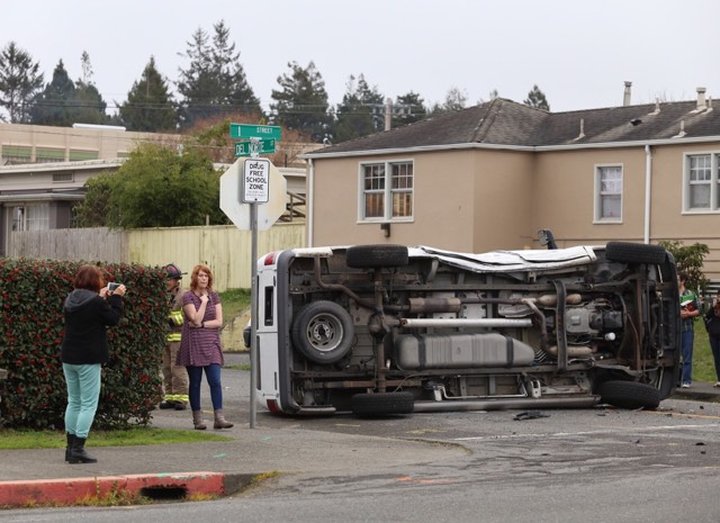 Traffic may be a bit backed up during the lunch hour in Eureka after a three-car accident on I Street left a broadsided van on its side and caused minor injuries.

The collision occurred around 11:35 a.m. near the intersection of I and Del Norte streets, just a block from Eureka High School. One person sustained minor injuries and was able to take him- or herself to the hospital.
According to Eureka Police Detective Terry Liles, the driver of the white van was headed eastbound on Del Norte and blew a stop sign at I Street, continuing into the three one-way lanes where the van got t-boned by a Ford pickup truck. The van then flipped onto its side and collided with a Honda sedan.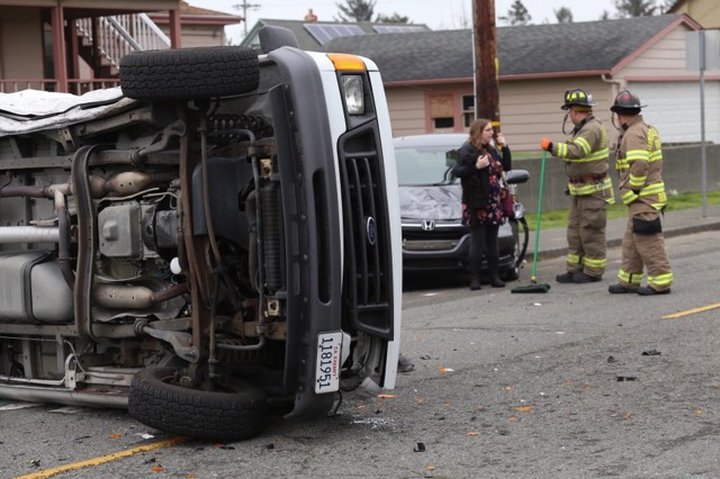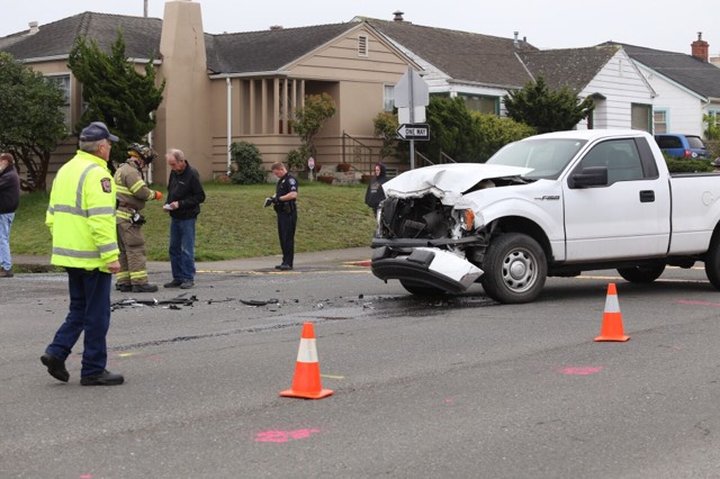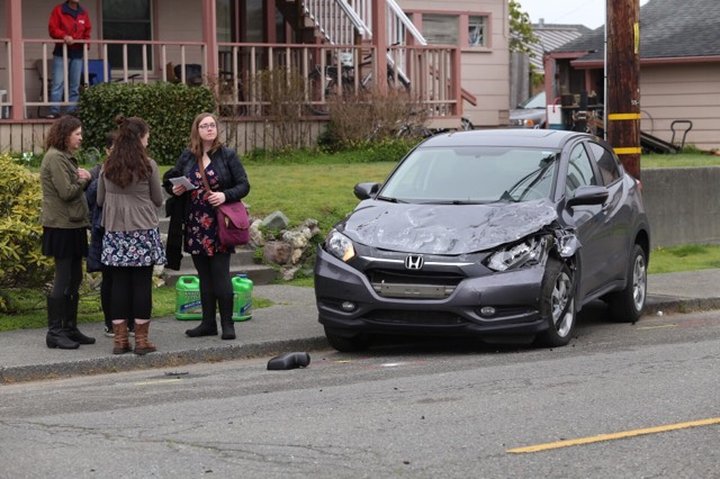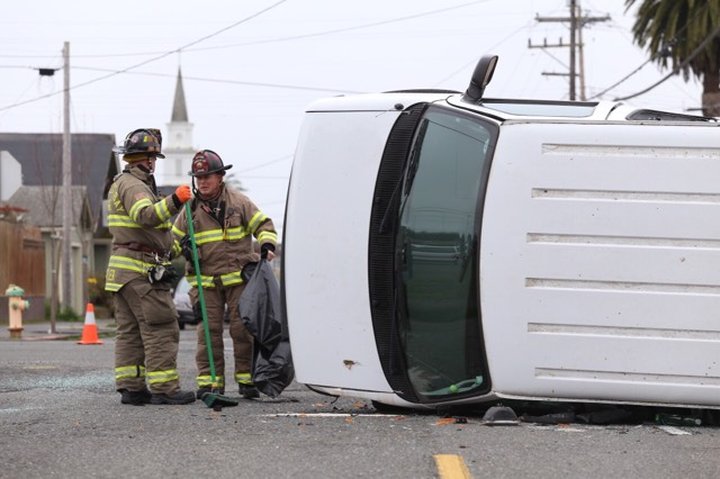 Here's footage of a tow truck right-siding the van: