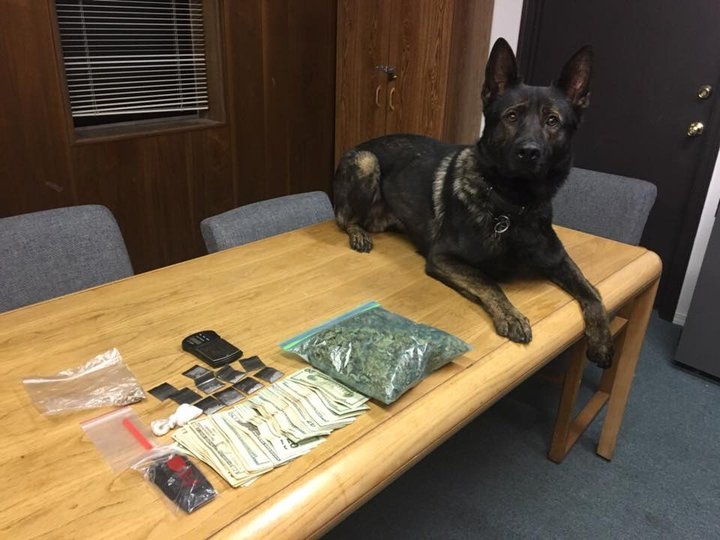 Crescent City Police Department press release:

K9 Kai is deployed dozens of times a month and often locates dangerous and illegal narcotics/substances/items, leading to many arrests.

On 01-11-2018 in the early morning hours, K9 Kai was utilized by CCPD Officers during a traffic stop and resulted in the location of 19.2 grams of suspected cocaine, 202 grams of marijuana, 4.4 grams of suspected psychedelic mushrooms, a digital scale packaging material and over $1000.00 U.S. currency. Two individuals were arrested and booked into the DNSO Jail for possession of controlled substances for sales and other charges.