Don was born on April 19, 1936, in Eureka, California, and died peacefully on January 9, 2018, in Eureka, California, after a short illness.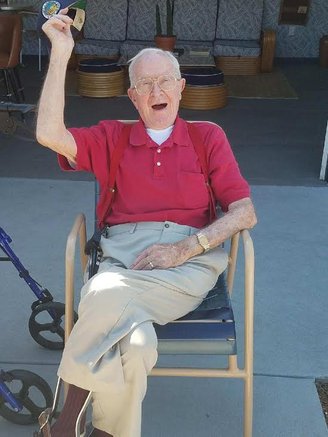 Don was married for 59 years to the love of his life, Betty, who predeceased him in August of 2016. He is survived by his two children, Kevin Raffaelli (wife Tammy) and Kathy Radford. Don's greatest joys in life were his children; his three grandchildren, Stephanie Radford, Tim Raffaelli (wife Vanessa) and Zachary Radford; and his great granddaughter, Aubrey Radford. He was extremely proud of all of their accomplishments. As much as he loved all of them, they thought even more of him and loved him beyond measure.
Don was very active in the community over the years spending a great deal of time volunteering at Little League baseball, Babe Ruth baseball, American Legion baseball, Pop Warner football and Boy Scouts of America, Troop 54. He was also a member of the St. Bernard High School Crusader Athletic Board for many years, was a member of Baywood Golf and Country Club, Southwest Rotary of Eureka, Toastmasters, Knights of Columbus, Sons of Italy and many, many more.
Professionally, Don started with the County of Humboldt, Department of Public Works as a Surveyor and progressed to retire as the Acting Director of Public Works over a span of 42 years. He also taught traffic safety courses for the University of California at Berkeley and traveled up and down the State of California more times than we could count! Don was active in the Humboldt County Planning Commission as the Public Works representative, Humboldt Fire District Number 1, Humboldt Transit Authority Retired Public Employees Association and countless others.
Don is also survived by his dear friend Marylin Petersen, sister-in-law Linda Hoggatt and husband Paul; brother-in-law Ken McKinley and wife Janet; sister-in-law Judy McKinley; and numerous nieces and nephews. He was predeceased by his brother-in-law Harless McKinley, parents Alda Raffaelli Scopel, Giuseppe Raffaelli and Angelo Scopel, and son-in-law Gerry Radford.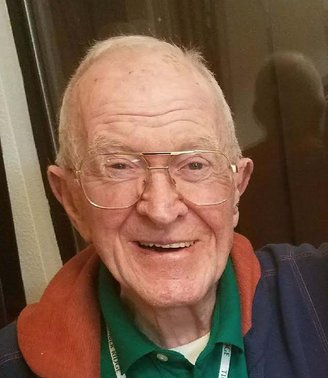 The family would like to take this opportunity to thank the nurses and doctors at St. Joseph Hospital who were very kind and compassionate during his brief illness. Also, Doug and Marilyn at Strehl's Family Shoes in Fortuna who were amazing and tolerated dad's unwavering crankiness and uncompromising feet – they made walking much easier the last couple of years.
Friends and family are invited to attend a graveside memorial service at Ocean View Cemetery in Eureka on Saturday, January 27, 2018, at 11:00 a.m., to be immediately followed by a potluck/celebration of life at St. Bernard's Parish Hall, 615 "H" Street, Eureka. Bring your favorite dish. In lieu of flowers, memorial contributions may be made to Hospice of Humboldt or to a charity of your choice.