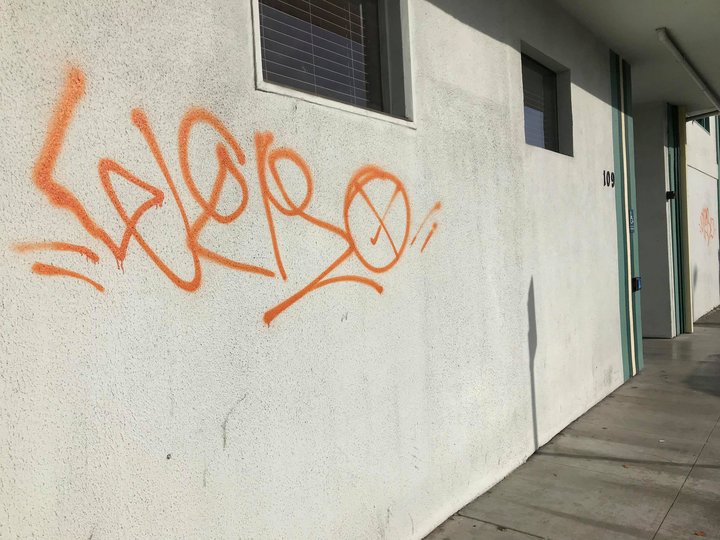 If you've traveled down Eureka's 4th Street this morning, you probably noticed the fresh coat of orange graffiti sprayed across its many businesses and bus stops last night.
About a dozen businesses and unrented buildings were defaced with the same tagger mark last night. Redwood Capital Bank, Humboldt Republic Clothing, Demello McAuley McReynolds & Holland LLP, Lost Coast Brewery, New Troy Cleaners, Dick Taylor Chocolate, Cruz Plumbing, Humboldt Countertop Surfacing are among the businesses that were hit.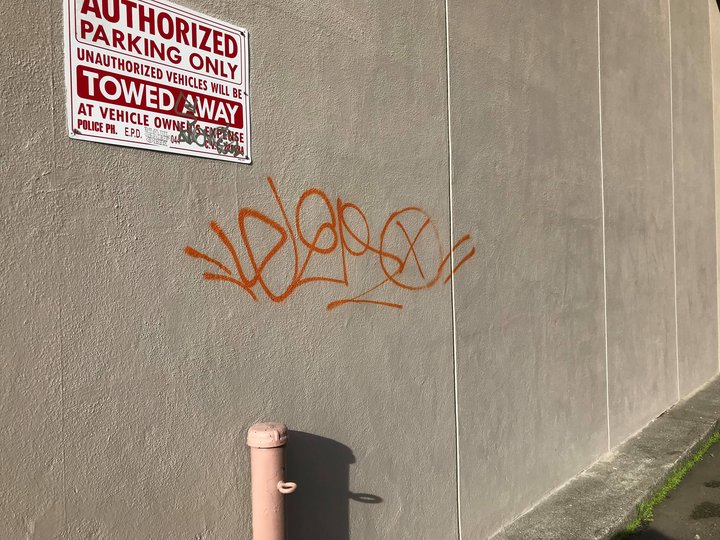 A member of the North Coast Veterans Resource Center, which was also sprayed last night, told the Outpost this morning that the graffiti rampage happened sometime overnight. The veteran, who chose to remain nameless, added that security cameras were recently installed outside the building and that the veterans are hopeful the person responsible for the graffiti will be caught.
There's no word yet if an official police report has been filed over the incident.
We will update when we have more information.