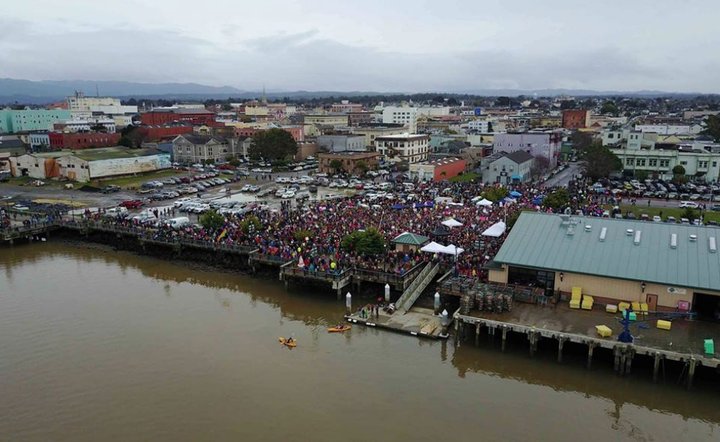 It's been a year since the shock of a Donald Trump presidency galvanized millions to take to the streets in a worldwide show of solidarity against the erosion of American values many at that time expected to come. (It came.) It was a historic day. By most estimates the women's marches held in the United States alone attracted nearly 5 million people and constituted the largest day of protest in the country's history.

After an inarguably chaotic and troubling year, why not do it again?
Thus, dust off your pussy hat (if you ever took it off). This weekend, in numerous cities around the nation, events celebrating the anniversary of the first round of women's marches are set to make a ruckus. Humboldt's edition comes in the form of the Women's March on Eureka which again begins with a rally on C Street Market Square starting at 1 p.m. before attendees start pounding pavement just after 2 p.m. (See this year's map below.)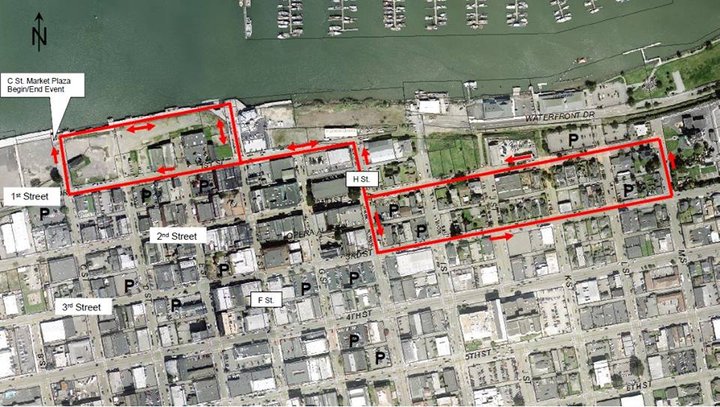 PREVIOUSLY: Thousands Flood Eureka's Streets in Solidarity With Women's March on Washington

Last year's local march attracted between 5,000 and 8,000 attendees, depending on who was counting. This year, nearly 2,000 people have expressed interest in the march in one form or another on the event's associated Facebook page.
Event organizers highlight the message(s) they hope to emphasize this year in the press release below:
The Women's March on Eureka will join others around the nation in rallying and marching together on Saturday, Jan. 20, starting at the C Street Plaza at 1 p.m.

We believe that Women's Rights are Human Rights and Human Rights are Women's Rights. We must create a society in which women - including Black women, Native women, poor women, immigrant women, disabled women, Muslim women, non-binary folks, lesbian queer and trans women - are free and able to care for and nurture their families, however they are formed, in safe and healthy environments free from structural impediments.

This year's message:

Get Out the Vote!
Voices Must Be Heard
#MeToo and #TimesUp
Reclaiming Our Democracy

The 2018 Women's March on Eureka will start with a rally at 1 p.m. on Saturday, Jan. 20, on the C Street Plaza in Old Town. We've invited several community organizations to participate and speak, and we are currently working on confirming more speakers for the rally.

The Humboldt-Del Norte Counties Central Labor Council has generously offered to sponsor the liability insurance (and big thanks to SEIU for their support in making that happen!). We are excited to have a speaker from the CLC as well as The North Coast Rape Crisis Team, and we look forward to announcing more speakers as they are confirmed.

Shortly after 2 p.m., we will start the march.

Visit the Facebook event for updated information.

Want to get involved? Need to request a wheelchair for the march? Contact us at womensmarcheureka2018@gmail.com or (707) 572-5251.