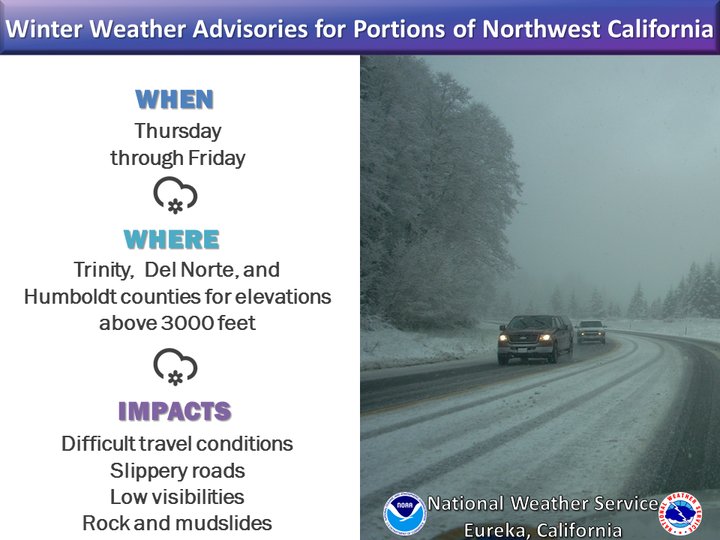 Strap some chains on those tires if you're traveling through the hills today.
Chain advisories have been issued for multiple county roads as snow continues to fall in high-elevation areas.

The County has issued advisories for the following roads:
Alderpoint Road: Snow falling in the area

Bair Road: 2 inches of snow. Signs are up. Please carry chains. Road is open as of now.
More snow and heavy rain is expected Sunday as a strong storm moves our way.
The National Weather Service reports that Highways 3, 36 and 299 area all expected to be impacted by snow on Sunday.