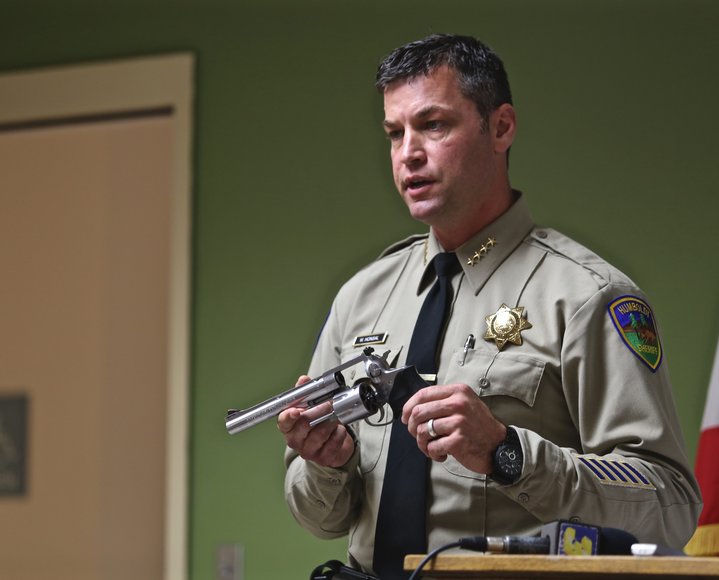 William 'Billy' Honsal, who has served as the county's sheriff since the retirement of Mike Downey in May of last year, is gearing up for an election campaign. He has a website and a Facebook page, and now he has a campaign kickoff.
Here's what Honsal says he stands for, via his website:
Prioritizing investigation of child abuse, hard drugs, and felons in possession of firearms
Emergency preparedness and disaster response
Service oriented law enforcement agency that stresses professional innovative community policing
Neighborhood Watch programs and community engagement to promote crime prevention
County Jail that prioritizes rehabilitative reentry services to lower recidivism
Active Sheriff's Work Alternative Program
Meet Sheriff Billy on the courthouse steps at high noon, Monday!
Press release from Honsal's press posse:
On Monday, February 5th, Humboldt County Sheriff William "Billy" Honsal will formally announce his candidacy for Sheriff. The announcement will be at 12 noon at the front steps of the County Courthouse in Eureka. Sheriff Honsal will speak of his experience and his goals for the office. He will be introduced by former Humboldt County Sheriff Mike Downey. Following the Announcement, Sheriff Honsal will be available to the news media to answer questions.