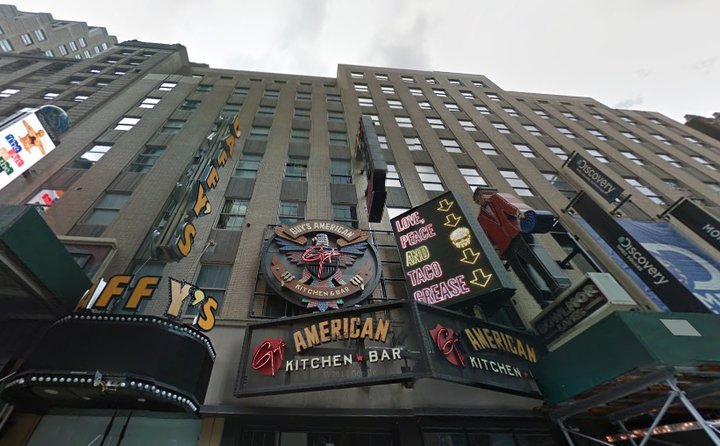 2018 has only just begun, and already the world is a little less flavorful.
After five years of service, Ferndale's own celebrity chef Guy Fieri has reportedly closed the doors to his 500-seat restaurant in Times Square for undisclosed reasons.
Guy's American Kitchen & Bar served its final customers on New Year's Eve, and The Washington Post reports that Fieri will now focus his efforts on smaller-market restaurants.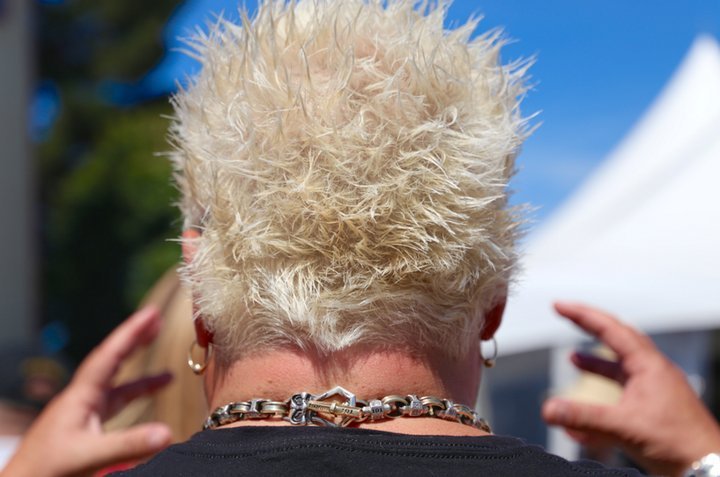 From the moment it opened, the three-story, 15,600-square-foot megarestaurant was the butt of ridicule and scathing reviews — perhaps none more damaging than the zero-star review written by New York Times food critic Pete Wells in 2012, which was less of a review and more of a backhanded questionnaire.
"When you hung that sign by the entrance that says, WELCOME TO FLAVOR TOWN!, were you just messing with our heads?" Wells wrote in his review.
The Washington Post reports that Fieri was not available to comment on the recent closure, but that he gave this brief statement put out by his publicist:
"I'm proud that for over five and a half years, Guy's American in New York City served millions of happy guests from all over the world. And upon the restaurant's closing, I'd like to say thank you to all of the team members and guests who helped make it all happen."