It is with heavy hearts that we announce the passing of LeRoy Marsh, Sr. in the early morning hours of June 21, 2018.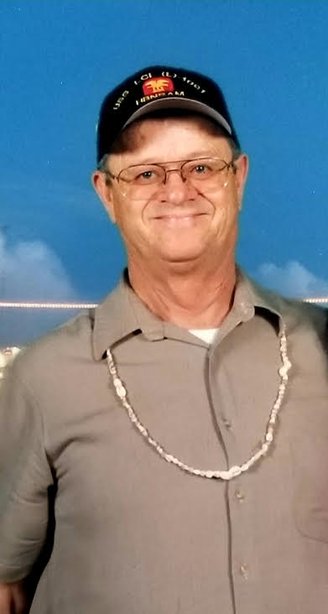 LeRoy was born on August 2, 1939, to Ellery and Lillian Marsh. He was the fourth of five siblings born to this pioneering family. He was proud of his family's contributions to the early settlements of Arcata (Union) and Eureka and spending summers of his youth traveling with Mercer-Fraser to work sites with his pop while many of our local highways were being built.
After leaving Eureka High School he joined the US Navy and traveled to Hawaii, Australia and Japan aboard the USS Helena. While stationed at Long Beach he met and married the love of his life after only four short months on August 15, 1959. They moved together first to San Francisco then to Eureka where they bought a piece of property in Elk River built their home and raised three kids.
LeRoy worked for PG&E as a licensed nuclear operator for 35 years. In those years he could be found on weekends involved with Redwood Empire Quarter Midget Association pushing and cheering for his kids, niece and nephew as they competed in quarter midgets. And in later years in the pits at Redwood Acres with bombers, sprints and the thunder roaster. LeRoy was a scout leader, A NASCAR fan and avid summer camper/traveler taking many summer trips with his family. He was also an old car enthusiast and collector. He was passionate about all his endeavors such as milling his own wood, building his and his families computers and training his basset hound Wendy to do tricks such as how to shake a paw, which, if you have ever seen it done, is not an easy thing for a basset to do! His most recent project was restoring his 1929 model A Coupe something he has prepared for by restoring other classic cars such as a 1941 Buick and a 1957 Cadillac.
After his retirement he and Carolyn traveled to Canada and around the US with their travel trailer then later took cruises to Hawaii, Alaska and Mexico with family and friends. He was involved with restoring the LCI 1091 maritime museum for many years, it was many days a week you could find him at the ship working side by side with a wonderful group of people who he considered extended family, they hosted breakfasts, tours and Halloween haunted ship tours and most recently moved the ship to dry dock across the bay.
LeRoy lost his parents Ellery and Lillian Marsh, his brother Ellery Jr. (and Sheryl), brother in law Richard McGregor, brother Tim Marsh, Sr. and grandson Ray Marsh as well as his in laws Edward and Laurene Freeman and brother in law Gary Freeman before him. He is survived by his loving wife of 59 years Carolyn Marsh, his sisters Mariam McGregor and Carol (Ralph) Huber sister in law Shari Marsh, brothers in law Don (Ruthie) Freeman and David (Sandie) Freeman. Kids LeRoy Jr (Tammie) Marsh, Wayne Marsh and Laurie (Brian) Georgeson. Grandkids Deanna (Brian) Hopkins, Tynnese (Rubin) Mein, Allyson Marsh, Mychal (Tasheena) Evenson, Lucas, Wyatt and Tacy Georgeson, great-grandkids Arcadia, Ethan, Brenden, Breanna, Lisa, and Aamira as well as many nieces and nephews.
Join us for a Celebration of LeRoy's life on Sunday, July 15, 2018 from 12:30 to 3 p.m. at the Wharfinger Building, 1 Marina Way, Eureka. There will be a Military Salute at 2 p.m. In lieu of flowers please send your donations to American Cancer Society or Hospice of Humboldt.
# # #
The obituary above was submitted on behalf of LeRoy's family. The Lost Coast Outpost runs obituaries of Humboldt County residents at no charge. See guidelines here.