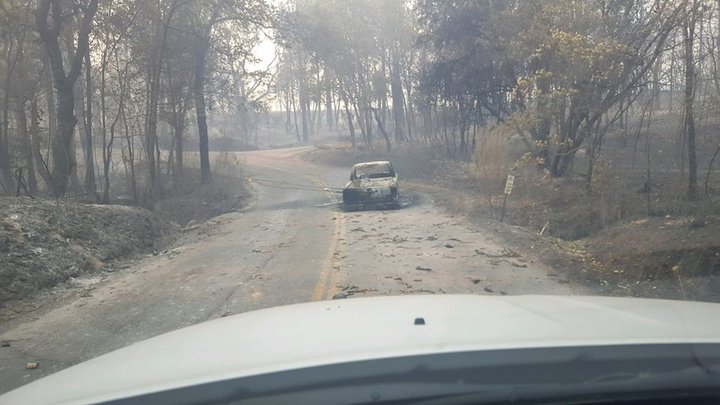 A revised bill could stick PG&E customers with billions of dollars in lawsuit costs stemming from last year's Wine Country wildfires.

The San Francisco Chronicle reports that newly amended AB33 would allow PG&E to settle the lawsuits with state-authorized bonds, which would be repaid by PG&E customers.
PG&E estimates that claims from the wildfires could cost the company between $2.5 and $15 billion, far more than the roughly $840 million in liability insurance the company carries.
Cal Fire has so far blamed PG&E for 16 of the deadly wildfires that ravaged Northern California last fall, saying last month that the fires were caused by the company's electric power and distribution lines, conductors and failed power poles.
"Hours after the fires in Santa Rosa I filmed this postal worker still delivering the mail." | Douglas Thron
AB33 was first introduced in 2016 to promote the use of electric vehicles, but the bill was completely reworked last week to address the billion-dollar utility company's wildfire liabilities.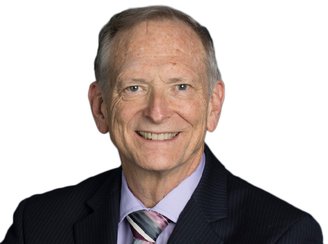 It should be noted that the author of the bill, State Assemblyman Bill Quirk of California's 20th Congressional District, received thousands of dollars in campaign contributions from PG&E and various other electrical companies and worker unions, according to the non-profit, non-partisan research group VoteSmart.org:
California State Association of Electrical Workers: $8,300
Electrical Workers Local 11: $5,000
PG&E: $4,400
Electrical Workers Local 595: $2,500
PG&E currently faces more than 200 lawsuits for the damages caused by the 16 wildfires.
If passed, the bill stipulates that PG&E could not use the bond money to pay off any government fines or penalties. But it says nothing about lawsuit liabilities. Calfire's investigations have been referred to various county District Attorneys' offices for review as PG&E is suspected of violating state law.
Read the Chronicle story for more details.
###
PREVOIUSLY: