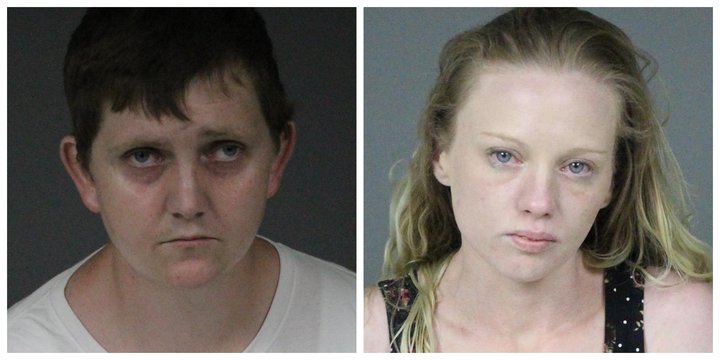 Humboldt County Drug Task Force press release:

On July 11, 2018, at approximately 11 a.m., Special Agents with the Humboldt County Drug Task Force served a search warrant at a residence located in the 1200 block of J Street, Eureka.

A search of the residence revealed approximately 3 ounces of suspected heroin and a small amount of suspected methamphetamine. In addition, agents located a digital scale, packing materials and other items associated with the sales of narcotics.

Located at the residence during the service of the warrant were 27-year-old Charles Edward Crow and 28-year-old Kayla Jennette Freeman. Both were placed under arrest; Crow for possession of a narcotic for sale, and Freeman possession of a controlled substance. Agents also seized $2,700 in US currency that is believed to be profits of narcotic sales. This currency will be held pending asset forfeiture proceedings.

Crow and Freeman were subsequently transported to the Humboldt County Correctional Facility where they were booked on the above charges.

Anyone with information related to this investigation or other narcotics related crimes are encouraged to call the Humboldt County Drug Task Force at 707-444-8095 or the Humboldt County Sheriff's Office Tip Line at 707-268-2539.