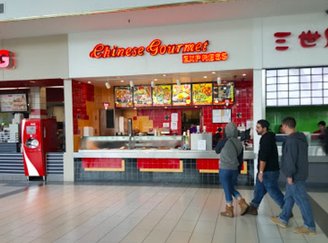 Just one day after being shut down by the county, Chinese Gourmet Express in the Bayshore Mall has been cleared to reopen.

As we reported yesterday, a routine inspection from the Environmental Health Division of the Humboldt County Department of Health and Human Services revealed a total of nine health code violations.
The inspector found that the walk-in refrigerator was more than 10 degrees too warm, and the place had "moldy broccoli, rotten green onions, [and] boxes of thawed chicken [with] blood leaking onto walk-in refrigerator floor," among other violations.
But a re-inspection today revealed that the refrigerator had been fixed and the other violations had all been remedied.
"Units have been clean and sanitized," the new report reads. "You may now stock the units. Thank you for complying. Permit may be re-instated."
Read the full report below.
###
DOCUMENT: Re-Inspection Report