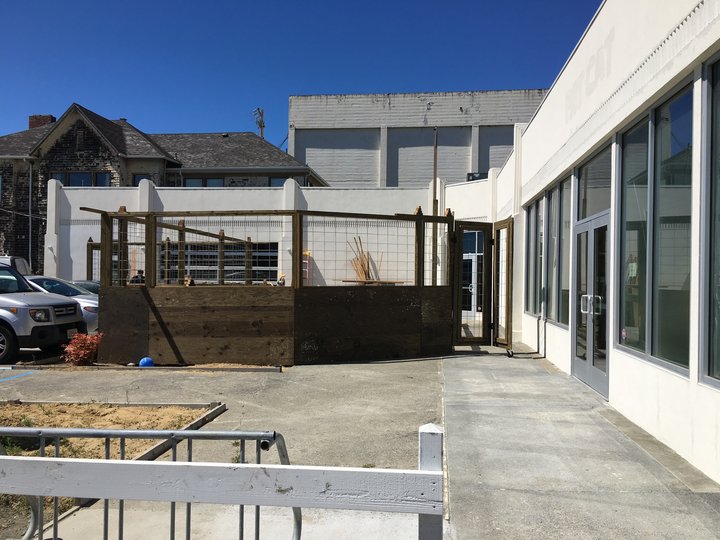 The historic building at 415 Seventh Street in Eureka is about to be home to new restaurant and possibly an outdoor beverage garden. But before you get too excited about a (sometimes) sunny patio for sipping libations, you should know that the new restaurant, Dulce Bistro, has to backtrack on their plans a little.
Apparently they began construction on the patio sans approval from Eureka's Design Review Committee. During a meeting this morning the committee reviewed the project and told them all the things they want them to change.

The manager of Dulce Bistro, Antonio Lopez, told the Outpost that there was a misunderstanding with the landlord and that they were under the impression they could proceed with the building without any further approval.
"We didn't know we had to have it approved. I never knew a design review committee existed," Lopez said. "We should have looked into it much more. That was our error. But we're living with it."
The building, previously home to Mity Nice Bakery, was being remodeled by owners Phil Burns and Miles Ketchum and was slated to become Fat Cat Bakery, Carvery and Tappery. In a Redwood News story about the planned opening of Fat Cat, Burns said the building was from 1934 and they were trying to restore it to its original Art Deco look.
However, for unknown reasons, the Fat Cat plans were abandoned and the owners decided to lease the space, as they announced on the Facebook page in June.
During this morning's meeting the Design Review Committee members expressed some concerns with the look of the patio, afraid that it might take away from the building's facade.
The fence is also too high, which presents a building permit issue. The committee suggested they lower the fence from eight to six feet. Additionally, the committee wants more of the fence to be transparent and didn't like the height of the proposed flower boxes.

Antonio Lopez told the committee that part of their intention was to bury bollards in the flower boxes to make the wall stronger and more protective. He has fear of the drivers in the area and mentioned that a car went through the building during construction a few years ago.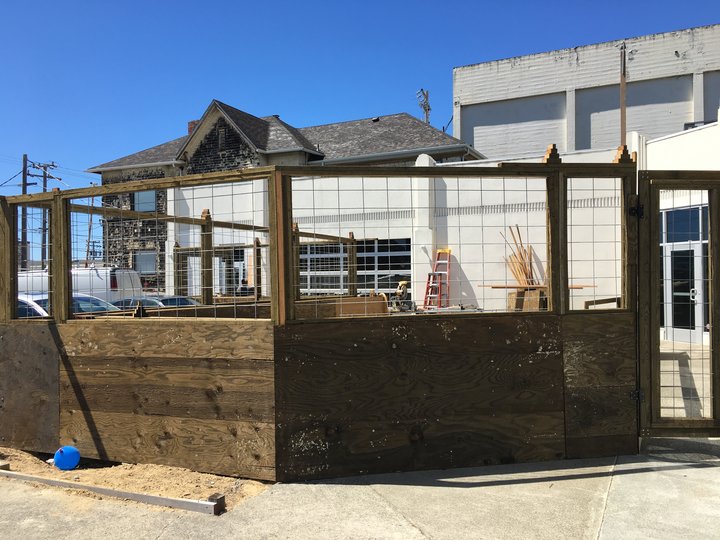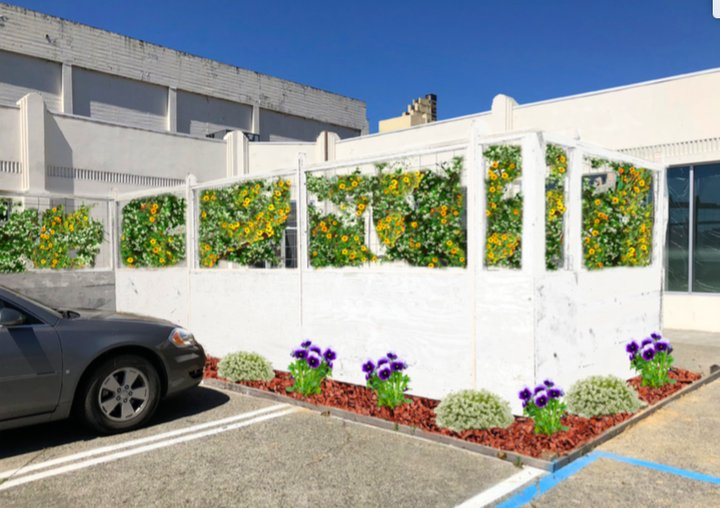 The Design Review Committee moved to table the application to the next meeting, giving the restaurant management time to revise the plans.

Eureka Development Services Director Rob Holmlund told the Outpost that although the restaurant started work before approval, he is confident the business will be able to carry out their plans without too much hassle.
"They made some mistakes, did some things out of sequence and we're working with them," Holmlund said. "Ultimately, we want them to succeed. We all really look forward to a great new business opening."
###