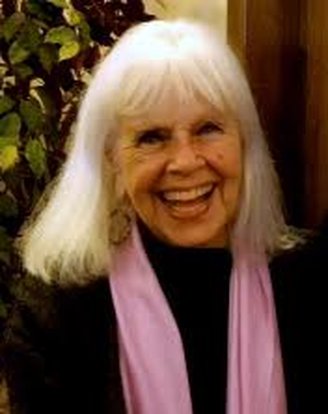 On May 19, Humboldt County lost a dear friend when Dottie Haukenberry, age 92, passed away. Her family lost a beloved mother, grandmother and great-grandmother. But our loss is Heaven's gain, for above all things, Dottie was a true child of God and dedicated follower of His son, Jesus Christ.
Dottie's whole life was about service to others. In 1982, she and her husband Bill moved to Trinidad from the Los Angeles area and right away started volunteering in community events. She especially loved the annual Clam Beach Run and the Kinetic Sculpture Race. Her great passion was music and singing, so she brought together friends and neighbors to form the Trinidad Community Choir, performing Easter and Christmas concerts for many years.
In 1985, Dottie and Bill moved to McKinleyville after building their dream house on Hunts Drive, where the neighbors welcomed them like family. Besides all her volunteer work in civic affairs, Dottie worked as Executive Secretary at Sun Valley Bulb Farm where she brought her great sense of humor and boundless energy, treating all workers with dignity and respect until she finally retired at age 75.
In 2010, Dottie's beloved husband and soul mate of 46 years passed away. Despite this devastating loss, her faith never wavered. She dedicated the rest of her life to bringing God's message of salvation to others, symbolizing it by water baptism at Moonstone Beach when she was 85.
But Dottie didn't just talk about her faith, she lived it. Her compassion and contagious smile brought comfort to the sick and elderly. She shared food, blankets and other necessities with people in need, opened her home to various Bible study groups, and made a point to make everyone feel welcome at the New Heart Community Church where she regularly attended.
Dottie is survived by her adult children: Alana Sedgwick, her husband Skip and their family; Marsha Salsido and her family; Debbe Reynolds and her family; Kerry Hurst, his wife Mona and their family. Although she is dearly missed, Dottie's family takes great comfort knowing how blessed they are to have had this amazing woman in their lives, and that she is now in the arms of her Heavenly Father. "Rest gently Mama, God's got this!" A Memorial service will be held for Dottie on Sunday, September 16 at 1:00 pm at McKinleyville Activity Center, 1705 Gwin Rd, graciously hosted by New Heart Community Church.
###
The obituary above was submitted on behalf of Dottie's family. The Lost Coast Outpost runs obituaries of Humboldt County residents at no charge. See guidelines here.