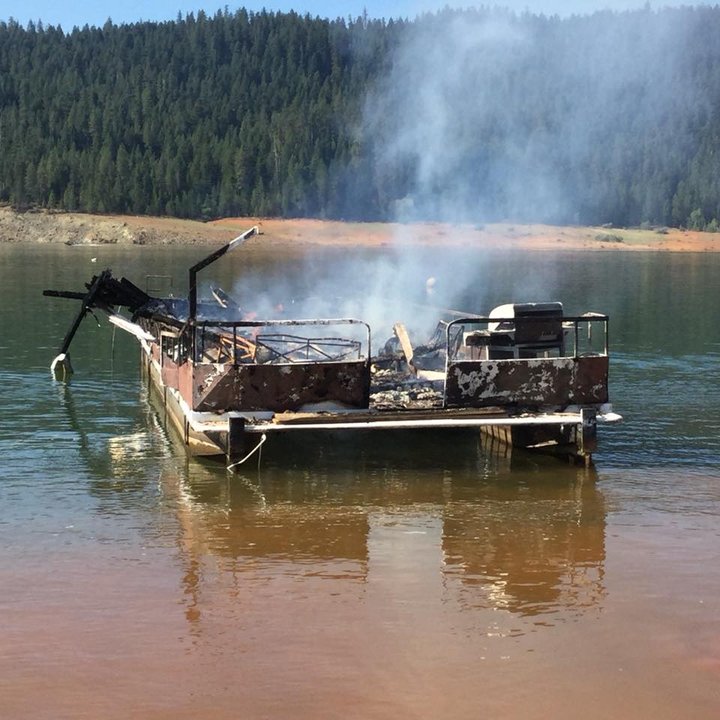 Photos by U.S. Forest Service - Shasta-Trinity National Forest.
U.S. Forest Service firefighters extinguished a houseboat completely engulfed in flame on the southwest side of Trinity Lake yesterday.
The Shasta-Trinity arm of the U.S. Forest Service shared photos of the scorched wreck still floating near the Cedar Stock Marina on social media today.
"Be fire safe!," the U.S. Forest Service wrote on Facebook. "Yesterday Engine 341 helped suppress a house boat fire on Trinity Lake."
The Forest Service did not report the cause of the fire or if anyone was injured during the blaze.