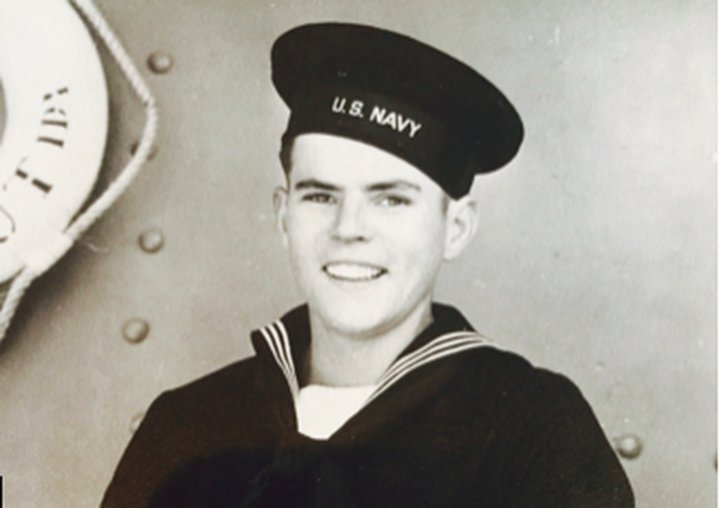 It is with great sadness that Paul Vernon Peeples Sr. passed away comfortably on July 17th, 2018 at his home in McKinleyville. He left this earth peacefully, as it was his time to go. He was ready. He has lived a very fulfilling life working hard every day to support his family as well as helping out his friends when they needed it the most. He truly did have the biggest heart. He never complained about nor asked anyone for anything. He was very proud of that. He was a strong individual. He knew many, as he was a part of the community for the majority of his life. Paul Sr. entered the United States Navy in 1943 and was honorably discharged in 1946 being a part of World War II.
He loved everything about cars, whether it be working on them, selling them or even racing at Redwood Acres Raceway in Eureka. When his racing days were over, he then passed his torch over to his son Paul Peeples Jr. to carry on his legacy. He was his number one fan and always by his side. During his last days, he still spoke of racing. Paul Sr. was also the father of the very first Pony Express Queen, Patty Peeples. They loved that event because it originated from the local Pony & Pal's Club in which Paul's wife, Corrine Peeples, was a part of. They were happily married for 40 years until she passed away in 1996. We would love to believe that he is now reunited with her.
Paul Sr. just had his 92nd birthday party with close friends and loved ones on June 30th of this year and had such a great and wonderful time. Our family will miss him dearly but our hearts will remain full from the love and compassion we all got from him. We would like to thank Hospice of Humboldt, Humboldt Medical Specialists as well as the Eureka VA Clinic for helping us through this difficult time.
If anyone who really knew him is interested in attending his Celebration of Life, it is on July 28 at 1p.m. located at Pierson Park, 1608 Pickett Rd. Mckinleyville, CA 95519.
If you have any questions, please feel free to give Justine a call at 707-298-1287.
###
The obituary above was submitted on behalf of Paul's family. The Lost Coast Outpost runs obituaries of Humboldt County residents at no charge. See guidelines here.