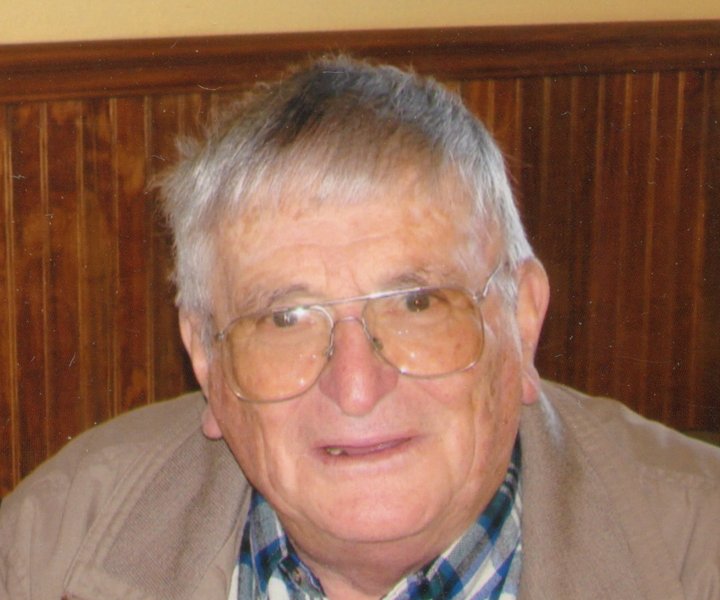 Hubie, born in Ghent, Belgium, to the late Leon & Leontine Roete, passed away peacefully at his home, surrounded by family on July 18, 2018 at the age of 94.

Hubie learned the printers' trade at the age of 17 in Ghent, when he was deported by the Nazis to become part of Germany's 12,000,000 foreign workforce. He was assigned to a printing shop but was later forced to clean up rubble from the Allied bombing raids.
In April 1945, he and another workman escaped and went toward the Swiss border but never made it. When the war ended, he worked for the American Liberation forces for six months. Then he went back to Ghent where he worked setting type at a newspaper for six years. That's when he decided things might be better in the New World and set out for Canada where he met his future wife, Rosa, who was also from Belgium. They married and their first daughter, Anne, was born in Montreal. A short time later they went to Detroit where their second daughter, Doris, was born. Then they moved to Laguna Beach, California, where they had three more children, Christine, Brigitte, and Mark. Hubie worked for the Laguna News Post and was called "old eagle eye" because he could "spot an error at 20 paces".
Thirteen years later, they packed up the five kids and moved to Loleta, California. Hubie was hired by the Eureka Times-Standard but he always dreamed of becoming a farmer. He started out small with chickens, ducks, geese, peacocks, rabbits, a pony, a horse, calves and pigs. His dream of being a real farmer came true in the 1970s when he bought a dairy and affectionately named it "Rancho Prospere."
He loved being in the barn milking the Jersey cows with the kids, who all helped on the Ranch. Hubie and Rosa lived in Loleta for many years and enjoyed hosting holidays at their ranch house when it became filled with children and grandchildren, jokes and laughter, games and good food. He was an avid reader and also enjoyed bee-keeping, collecting coins & stamps, swimming, and the outdoors. When they moved to Fortuna, he swam at EPT, as many days a week as Rosa would take him, even at the age of 93! He was a Golden State Warrior fan and loved watching his kids and grandkids in their many sporting activities.
He is survived by his wife of 64 years, Rosa Roete, his children; Anne (Rick) Hornsby, Doris (Robert) Echeveria, Christine (Jeff) Jacobs, Mark (Rebecca) Roete and Son-In-Law David Finkelstein (Brigitte) as well as his grandchildren; Domenic (Heather) Belli, Andrew (Deanna) Belli, Laura (Robert) Hastings, Brittanie Hornsby, Ryan (Jamie) Cox, Jason (Melissa) Cox, Dustin Echeveria, Julie (Jon) Whinnery, Kyle Jacobs, James (Angela) Jacobs, Kelsey Jacobs, Michael Jacobs, Janay Jacobs, Jennifer Jacobs, Emily Jacobs, Arie Finkelstein, Rachel Finkelstein, Nathan Finkelstein, Coty Schraeder, Lily Wagner, Jackson Wagner and 21 great-grandchildren. He is also survived by his sister, Fernande Kesteloot, and other relatives in Belgium.
He was preceded in death by his daughter, Brigitte Finkelstein.
Friends and family are welcome to attend the Funeral Service on Saturday, July 28 at 11:00 a.m. at St. Joseph Catholic Church, 14th & N Streets Fortuna, California. There will be a gathering at 12:00 p.m. at Royal Crest Club House, 2283 Crest Drive Fortuna, California following the service.