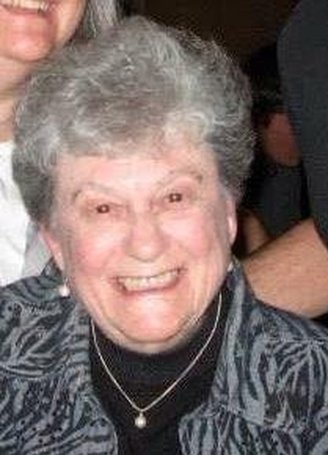 Loretta Catherine Speziale, lifelong resident of Arcata, passed away at age 81 on Friday, July 20, 2018.

Loretta was born in Eureka on February 4, 1937 to Demo and Settima Baiocchi. She attended Arcata High and Humboldt State University before meeting her soon-to-be husband, Nilo Speziale. They married in September 1955 at St. Mary's Church in Arcata.
Loretta went on to have a 32-year-long career in banking, starting with Bank of America before eventually spending most of her time at Wells Fargo Bank in Arcata, where she helped so many people over the years. During her career, she was very active in both Rotary and Soroptomist's clubs.
After she retired, she couldn't go anywhere without running into someone she'd helped, and they fondly remembered how hard she worked for them at the bank.
Loretta was an amazing cook and loved talking about recipes.
She and Nilo worked for many years as volunteers with the Arcata Police Department. She especially loved ticketing people who parked illegally in handicap spaces! Loretta was very active at St. Mary's Parish, where she helped with the finance committee and selling scrip after masses.
Loretta and Nilo kept strong ties with relatives in Italy and traveled there many times to visit. Loretta also kept in close contact with her school classmates from Arcata High and was active in the planning of class reunions. Until recently, she continued to attend monthly luncheons with her classmates.
Loretta is survived by her husband, Nilo; her children, Judy Draper and Don Speziale, and his partner Michael Banks, and her grandson, Matthew Draper. She also leaves behind a large group of friends who will remember her fondly.
A celebration service of her life will be held at St Mary's Church in Arcata on Saturday, August 11th. In lieu of flowers, Loretta's family requests donations be made to Hospice of Humboldt or the Employee Appreciation Fund at Timber Ridge in McKinleyville.
###

The obituary above was submitted on behalf of Loretta's family. The Lost Coast Outpost runs obituaries of Humboldt County residents at no charge. See guidelines here.