#CarrFire [update] video update 7/30/18 More Info Here: https://t.co/5EntGx2CQq pic.twitter.com/UF1yIwTXcx

— CAL FIRE SHU (@CALFIRESHU) July 30, 2018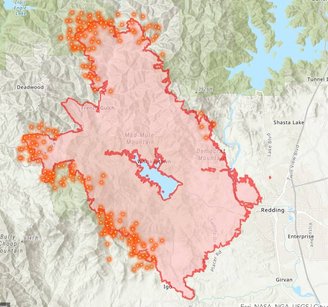 Firefighters appear to be making progress on the Carr Fire, the deadly wildfire still devouring huge portions of Shasta County.

As of this morning, the fire has burned nearly 100,000 acres, but Calfire reports that the blaze is now 20 percent contained.
"Firefighters worked through the night to build control lines," Calfrie stated on its website this morning. "Today crews will work to mitigate potential spot fires as shifting winds, dry fuels, and steep drainages exist below control lines. Red Flag Warning expires today at 8 a.m. Damage assessment will continue as conditions allow."
A total of 723 residences have been destroyed by the fire, with three commercial buildings and 240 outbuildings also succumbing to the flames. Meanwhile, another 159 residences, four commercial buildings and 30 outbuildings have been damaged. The fire continues to threaten another 5,000 structures.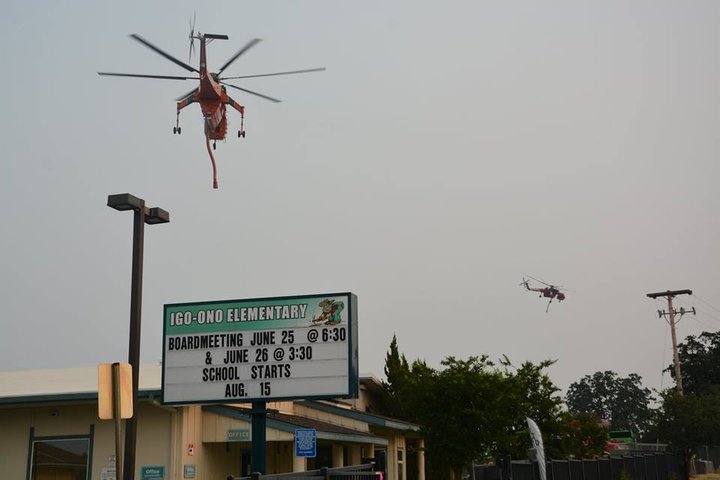 SFGate reports that six people have been killed by the Carr Fire since it ignited a week ago.
A community meeting about the fire is scheduled for tomorrow at 4 p.m. in the Trinity Alps Performing Arts Center in Weaverville.
Meanwhile, down south, the Mendocino Complex Fires have burned more than 55,000 acres along the southeastern end of Mendocino County. Both fires are 5 percent contained.
As of this afternoon, the Ranch Fire has burned 35,076 acres in size, while the smaller River Fire is 20,911 acres in size.
Six homes and one outbuilding have been destroyed by the fires, while another 10,200 structures remain threatened.
"Firefighters continue to battle the River and Ranch fires," Calfire states on its website. "Crews worked throughout the night to reinforce containment lines while the fire behavior remained extreme. Weather conditions will continue to challenge firefighters as hot, dry and windy conditions persist."
No fatalities or injuries have been reported as a result of the Mendo Complex Fires.