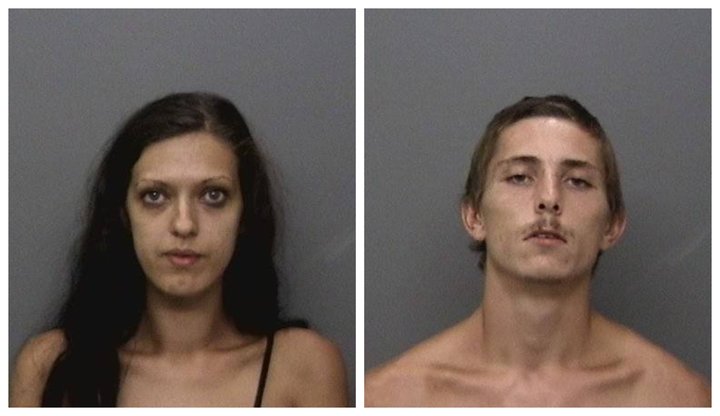 Shasta County Sheriff's Office press release:

On Sunday, July 29st, 2018 at approximately 1327 hours, officers from allied agencies, including the Shasta County Sheriff's Office deputies, were conducting roving patrols in the evacuated areas of the Carr fire. Officers from the Chico Police Department were in the area of Quartz Hill Road when they were waved down by a homeowner in the 11000 block of Quartz Hill Road. The homeowner said he was on another part of his property. He was gone for about an hour, when he returned to his residence he saw fresh shoe prints and water inside his residence.

Allied agencies and the Shasta County Sheriff's Office responded to assist. As allied agencies and deputies checked the area, they located a residence on McLeod with the front door forced open. As officers checked the interior of the residence, several electronic items were stacked and staged by the front door. Those items did not appear to be placed there by the owners. Based on the close proximity of the crimes it was believed the subjects may be on foot in the area. Officers responded to 16812 McLeod Road because it was known from criminal activities in the past.

Upon their arrival, they contacted, Jack Fannin (19 years old of Redding) and Jade Ball (25 years old of Redding). While at the residence, evidence was located that tied both Ball and Fannin to the burglaries. While speaking to Fannin, he told deputies that he and Ball went into three residences starting last night and today looking for water. Based on the circumstances, Fannin and Ball were both placed under arrest for 463(a) PC: "Looting" in an evacuated area, 409 (c) PC: Entering a disaster area, and 182(a)(1) PC: Conspiracy to comment a felony. Both were transported and booked into the Shasta County Jail.

The Shasta County Sheriff's Office and allied agencies from all over the North State will continue to have roving patrols in all of the affected areas. The Shasta County Sheriff's Office would like to thank all of the allied agencies for their continued support in the Carr Fire incident.