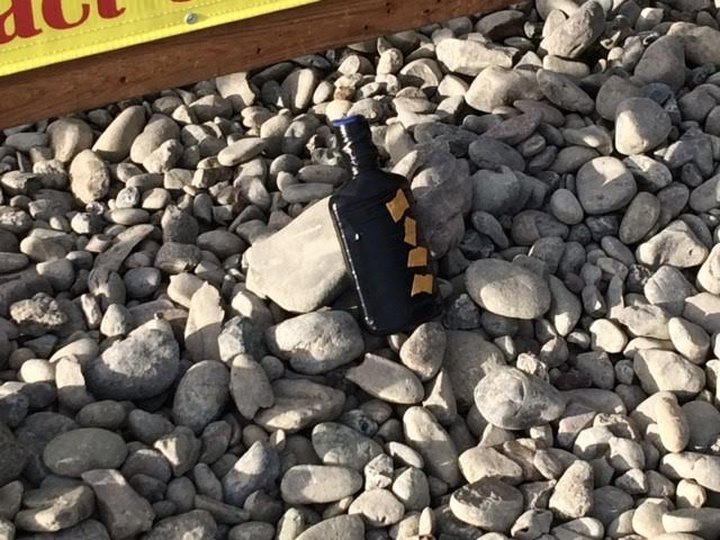 Humboldt County Sheriff's Office press release:
On July 5, 2018, at about 8 p.m., the Humboldt County Sheriff's Office Emergency Communications Center received a report of a suspicious item in the gravel median at the intersection of Campton and Walnut Roads in Cutten.

The Humboldt County Explosive Ordnance Disposal (EOD) Team was dispatched to the scene and located the suspicious item underneath a vinyl sign. The California Highway Patrol responded to assist, temporarily closing both Walnut and Campton Roads. The EOD team deployed a remote controlled robot and rendered the suspicious item safe. Both roads were reopened by 10:30 p.m.

This case is still under investigation. Anyone with information regarding this case or related criminal activity is encouraged to call the Sheriff's Office at (707) 445-7251 or the Sheriff's Office Crime Tip line at (707) 268-2539.