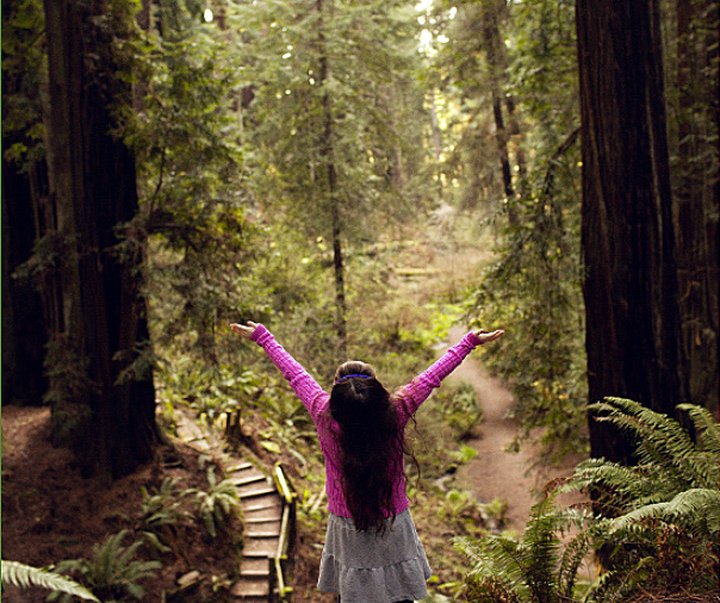 The City of Eureka Community Services Department received a $25,000 grant this week from the National Recreation and Park Association (NRPA) — part of a $1.5 million awarded to NRPA by the Walmart Foundation — to help increase access to healthy food and nutrition-based education for children.
From the Eureka Community Services press release:
This grant supports NRPA's campaign — Commit to Health — which encourages the implementation and evaluation of Healthy Eating, Physical Activity (HEPA) standards in park and recreation sites nationwide. NRPA's goal is to have at least 2,000 participating sites in five years. Within the first four years of the program, 1,650 sites have pledged to Commit to Health and nearly 300,000 children now have improved access to healthy foods and increased opportunities for physical activity.
The Eureka Community Services Department plans to use the grant to enhance existing after-school and summer programs, including Camp Cooper. The summer day camp at Cooper's Gulch is designed for children five to 12 years old from low-income households. Ashley Taylor — Eureka Community Services Recreation Coordinator — told the Outpost the NRPA grant will help children in this program who might not have access to proper nutrition.
"A lot of the children we're serving are at risk and low income. A lot of them are houseless," Taylor said. "I think this will be very beneficial. [They] will learn about nutrition and have the opportunity to learn how to prepare their own food and grow their own food."
In addition to Camp Cooper, grant money will go towards meals and nutritional education for the Outside the Box after-school program at the Sequoia Park Zoo and towards the ABC Traveling Library — part of The Community Access Project for Eureka (CAPE).
The Traveling Library is a completely free resource intended to "bring the library experience to families in need," City of Eureka Project Manager Brian Millett told the Outpost. Millet said that for homeless people it can be difficult to access materials at the traditional library, which usually requires a mailing address to apply for a card.
Millet told the Outpost that CAPE plans to use some of the grant money to add a "health shelf" to the Traveling Library's collection, which would include healthy cookbooks and literature about nutrition.
Though CAPE is part of the Eureka Community Services Department, it is not funded by the city, Millet told the Outpost. So grants like this are essential for CAPE and its programs to continue.

"We're really tight with our money. [This] allows us to do programming that is not part of the normal budget," Millett said.