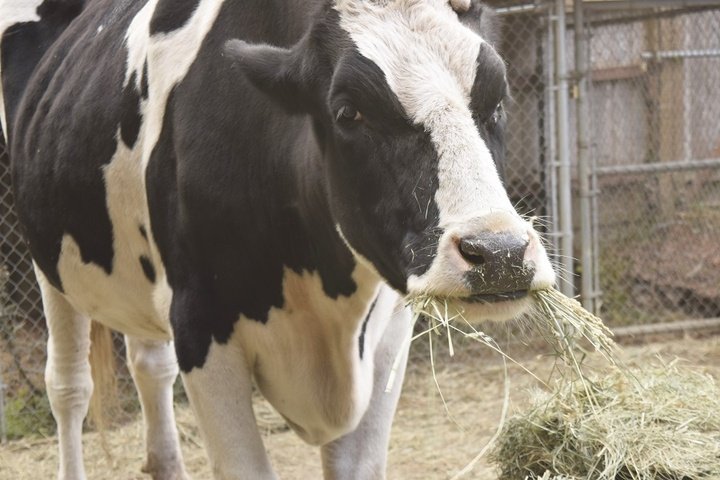 Danniel, the local holstein who measured as the tallest dairy cow in the world, has died.

Lost Coast Hay, the local feed company that cared for Danniel in his final years, shared the news on the its Facebook page yesterday.
"We at Lost Coast Hay are heartbroken to pass on the news that Danniel the Steer passed away this morning," the company's Facebook post reads. "He was a beloved member of our family and the community, and he will be missed more than words can describe."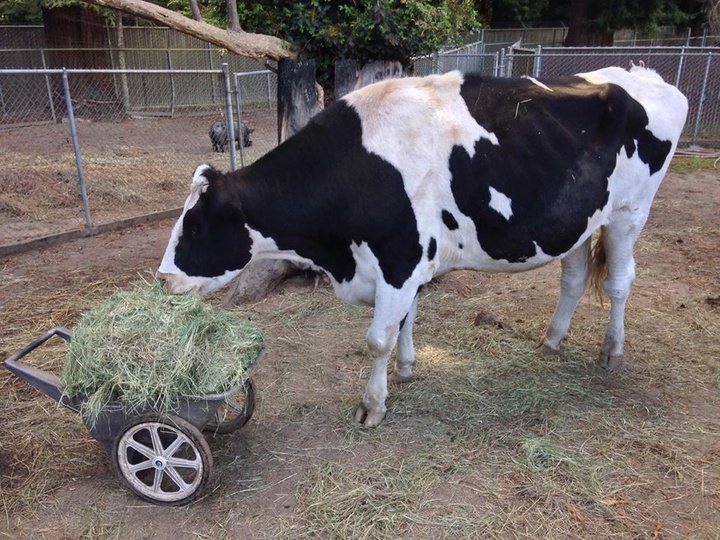 Blossom, the dairy cow previously recognized by Guiness World Records as the tallest cow on earth, was measured 6-feet 2-inches tall before her death in 2015. While Danniel's caretakers were in the works of getting him officially recognized by Guiness, a Sequoia Park Zoo veterinarian confirmed in 2016 that Danniel was several inches taller than Blossom.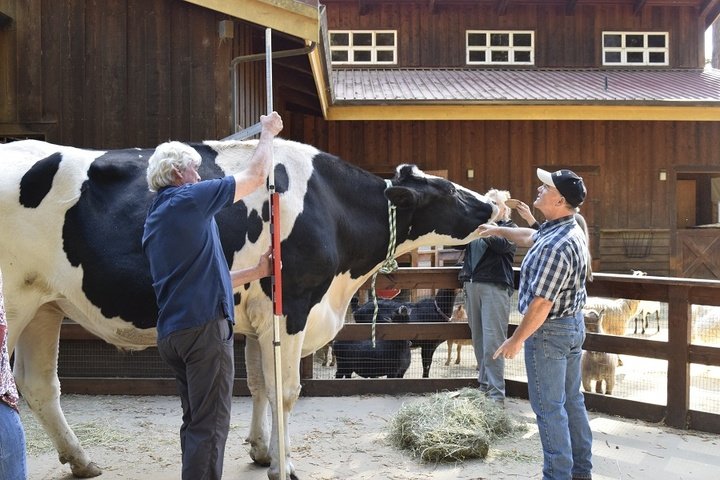 Lost Coast Hay offered to care for Danniel in 2016, after thee Sequoia Park Zoo — who was volunteering to care for the giant animal at that time — put out the word that feeding the 6-foot 4-inch, 2,300-pound dairy cow was straining its budget.
The Daily Mail reported in 2016, that under the care of Lost Coast Hay, Danniel ate 100 pounds of hay and 15 pounds of grain a day. Danniel's official owners, Ken and Ann Farley of Ferndale, also told the Outpost in 2016 that the behemoth bovine also loved to scarf down an entire loaf of bread in addition to his healthy diet.
Danniel's legendary appetite wasn't the only thing that made him difficult to care for. Sequoia Park Zoo staff told the Outpost in 2016 that he also produced more than 150 pounds of manure a day.
The Outpost hasn't received word on how Danniel died, but Lost Coast Hay hinted on Facebook that the cow might have been suffering from some kind of ailment during the past week.
"We would like to thank everyone who came out to help him this past week," the Facebook post reads. "The Firefighters, the Vets, the Ranchers and just everyone who gave their time and love to him. Our gratitude and thankfulness for all of you is immense."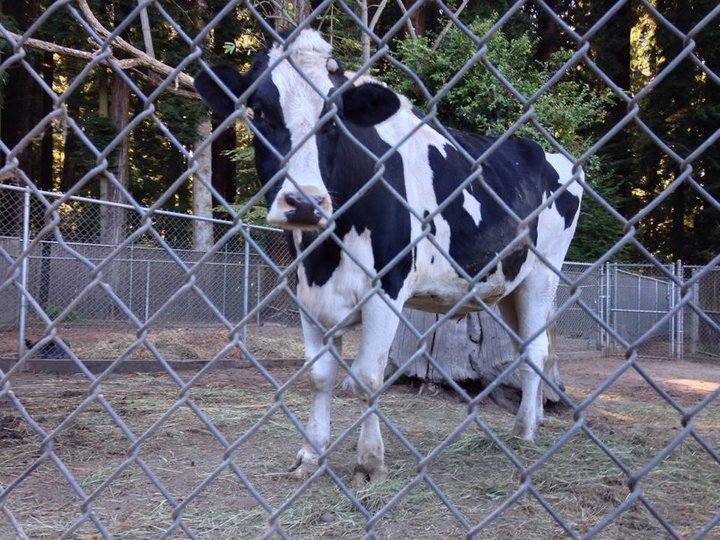 Lost Coast Hay announced yesterday that a memorial will be held in Danniel's honor in the coming, but no official date has been set.
Based on information in a previous Outpost article, Danniel was about 8 years old at the time of his death.