From the Humboldt County Drug Task Force: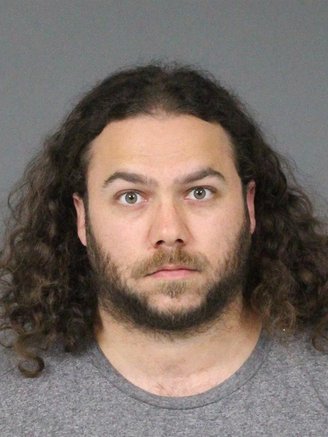 On May 31, 2018, a Special Agent with the Department of Homeland Security (DHS) alerted the Humboldt County Drug Task Force (HCDTF) of an intercepted United States Postal Service package containing illicit narcotics. The package was bound for an address in Humboldt County and was addressed to Arcata resident, Benjamin Andrew James (age 28).

On June 20, 2018, at approximately 12:15 p.m., HCDTF Agents contacted James in front of a business located in the 600 block of F Street, Arcata. James had just received his intended package and was taken into custody without further incident. The package of illicit narcotics that James was intending to receive contained approximately 3 ounces of Ketamine and nearly 2 ounces of MDMA.

James was subsequently transported to the Humboldt County Correctional Facility where he was booked for possession of a controlled substance for sales.

Anyone with information related to this investigation or other narcotics related crimes are encouraged to call the Humboldt County Drug Task Force at 707-444-8095 or the Humboldt County Sheriff's Office Tip Line at 707-268-2539.