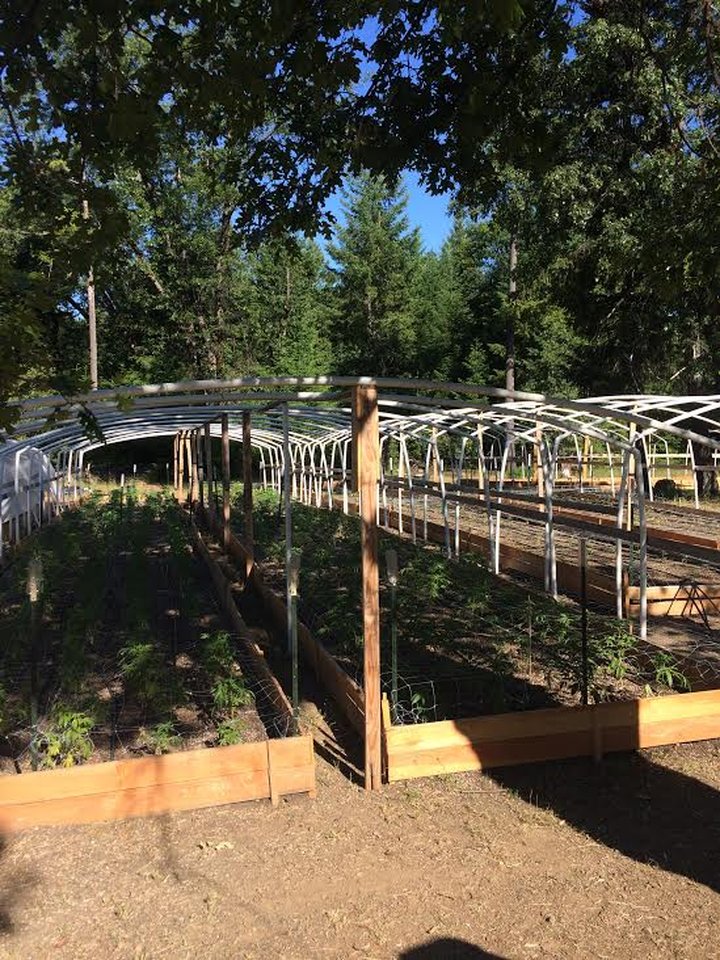 Humboldt County Sheriff's Office press release:

On June 20, 2018, deputies with the Humboldt County Sheriff's Office Drug Enforcement Unit (DEU) served a search warrant to investigate the illegal cultivation of marijuana in the area of County Line Creek Road near Dinsmore. The following agencies assisted the DEU: the California Department of Fish and Wildlife, the Humboldt County Environmental Health and HAZMAT Unit, the Humboldt County Planning and Building Department and the California State Water Board.

One property was investigated during the service of the search warrant. The landowner did not possess nor was in the process of obtaining a commercial cannabis permit for the parcel with the County of Humboldt. During the service of the warrant, DEU deputies located five greenhouses with growing marijuana plants inside. Deputies eradicated a total of 1,924 marijuana plants and seized two firearms.
Assisting agencies also located the following violations:

One water diversion violation (up to $8,000 per day fine)
One water pollution violation (up to $20,000 per day fine)
Multiple building permit violations (up to $10,000 per day fine)
One mismanagement of universal waste violation (up to $25,000 per day fine)
One discharge of waste into state water violation

No arrests were made in connection to this search warrant. This case is still under investigation. Criminal charges related to unauthorized cultivation of marijuana will be filed with the District Attorney's office following the completion of the investigation.

Anyone with information for the Sheriff's Office regarding this case or related criminal activity is encouraged to call the Sheriff's Office at (707) 445-7251 or the Sheriff's Office Crime Tip line at (707) 268-2539.