From the Humboldt County Sheriff's Office: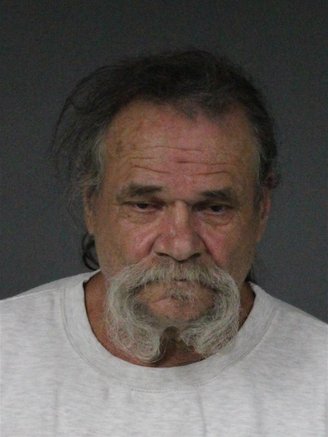 On June 23, 2018, at about 9:50 p.m., Humboldt County Sheriff's deputies were dispatched to a residence in the area of Orchard Way and Boy Scout Camp Road in Myers Flat for the report of a male subject intentionally setting a residence on fire while occupants were inside.

When deputies arrived on scene, they found burned objects still smoldering outside of the residence. Deputies learned that 66-year-old Michael Jay Merriman was known to the occupants and had approached them that night inviting them to join him at his residence nearby. When the occupants declined the invitation, Merriman reportedly became angry and began threatening them. Merriman then reportedly barricaded the door to the residence, trapping the occupants inside, and attempted to light the residence on fire. The occupants were able to escape and suppress the fire using a garden hose.

Personnel with the Myers Flat Volunteer Fire Department and Cal Fire arrived on scene to ensure the fire was extinguished and the residence was safe.

Merriman was later located at a nearby residence and taken into custody without incident. Merriman was booked into the Humboldt County Correctional Facility on charges of arson of an inhabited structure, false imprisonment and threats to commit a crime.

Anyone with information for the Sheriff's Office regarding this case or related criminal activity is encouraged to call the Sheriff's Office at (707) 445-7251 or the Sheriff's Office Crime Tip line at (707) 268-2539.