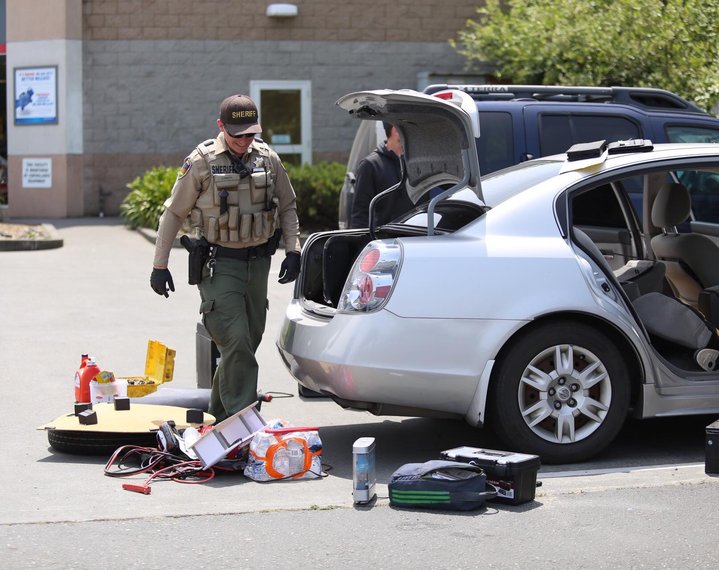 The Humboldt County Drug Task Force is currently conducting a high-profile bust at the Chevron station near the intersection of Broadway and Henderson streets in Eureka.
Sgt. Jesse Taylor of the Humboldt County Sheriff's Office, who is at the scene, tells the Outpost's Andrew Goff that agents have so far found between one and two pounds of heroin in a vehicle associated with a suspected narcotics trafficker, which they pulled over at that location this afternoon.
A search of the car revealed trick hidden compartments that agents pried open with a crowbar.
One person has been arrested at the scene: 51-year-old Julio Cesar Angulo Ochoa, a Mexican citizen.
Taylor said that the task force would release more information soon.