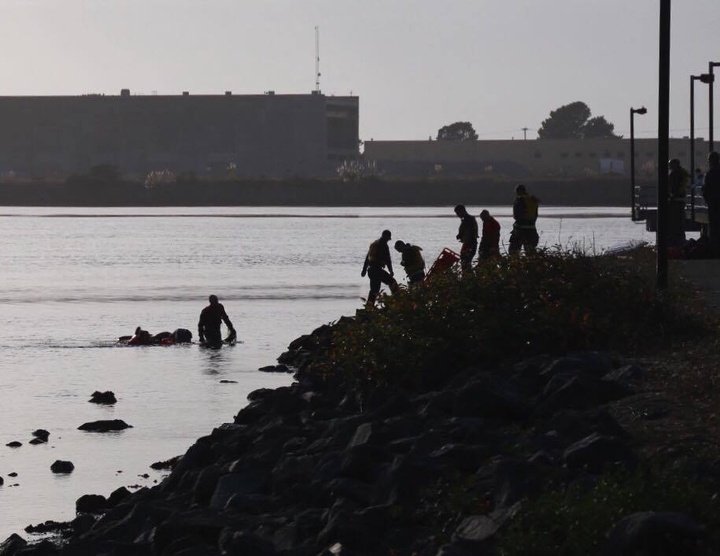 PREVIOUSLY:
###
A press release from Humboldt Bay Fire tells us that their water rescue program is back on, and they'll be training and certifying several members of the department later this week.
The program had been suspended almost exactly one year ago. Then-chief Bill Gillespie and the firefighters' union offered different reasons for the suspension — emblematic of the generally tense relations between administration and the department's rank and file at the time — but suspended it was.
Now it's back. The press release says:
Through the joint cooperation of HBF's JPA Board, the Department Administration and HBF Local 652 we were able to secure the funding necessary to bring this vital program back to the community.
Humboldt Bay Fire will be conducting three days of training to get its current rescue swimmers up-to-date. A lot of it will take place at Halvorsen Park, and some of it will involve helicopters:
The training will consist of in water rescue operations, victim retrievals and removal from the water, search operations, submerged vehicle rescues, boat rescues, helicopter operations as well as other topics. We will also be conducting joint training with the Humboldt Bay Harbor District Boat Operators as well as the USCG Air Station Humboldt Bay.
Expect some simulated chaos down there in the next few days.