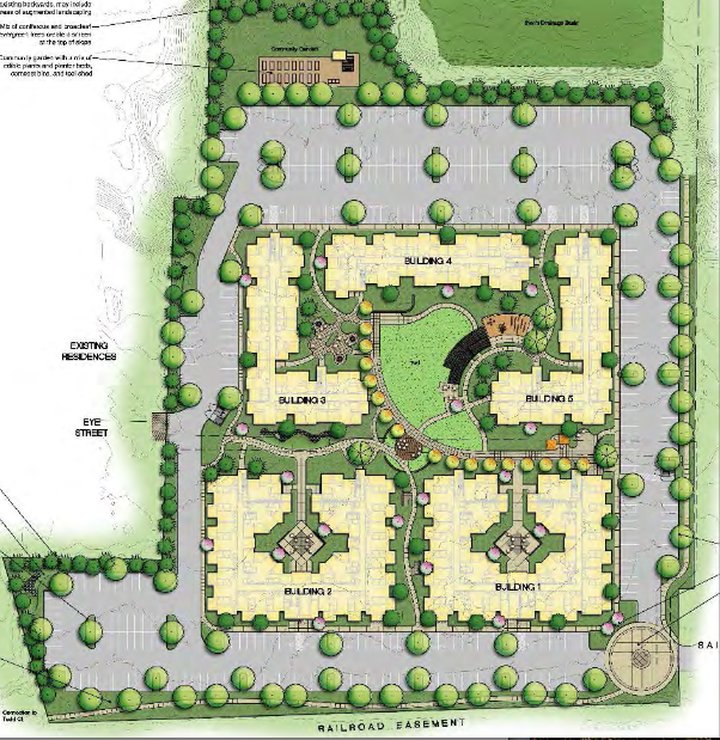 During last night's Arcata City Council meeting Humboldt State University announced a partnership with AMCAL — a Los Angeles based developing company — on the Village student housing plan in Arcata. The involvement of HSU in this project has been the subject of much inquiry since the Mad River Union published letters and emails showing coordination between the University and AMCAL.
A press release from Humboldt State University was sent out this morning officially announcing the partnership plans. The release states that the University will be in charge of managing the Village, but has no plans to purchase the facility from AMCAL.
A letter from HSU President Lisa Rossbacher dated June 6 states:
I am pleased to share with you that Humboldt State is actively working to finalize a partnership with AMCAL in which HSU would manage the village student housing project. We have been receiving information on this project for over a year and had not made progress on forming a partnership until our conversation on May 8

HSU's goal is to increase the availability of quality, safe and affordable housing for our students, who have repeatedly expressed the importance of this. That need was reinforced in a market demand study that external consultants completed last year. Without expanding housing opportunities, we have serious concerns about HSU's ability to effectively serve the number of students we currently enroll.
The City Council will hold a second meeting addressing the Village tonight at 6:00pm at Arcata City Hall. This meeting will be open to public comment and will include comments from members of the Arcata Citizens for Responsible Housing, who have been in opposition of the Village project.
The full letter from Rossbacher and information about the partnership can be viewed here.
The revised plans for the Village and last night's powerpoint presentation can be viewed on the City of Arcata website.
###

PREVIOUSLY:
'The Village' Student Housing Plan Will Go Before Arcata City Council Tonight and Tomorrow