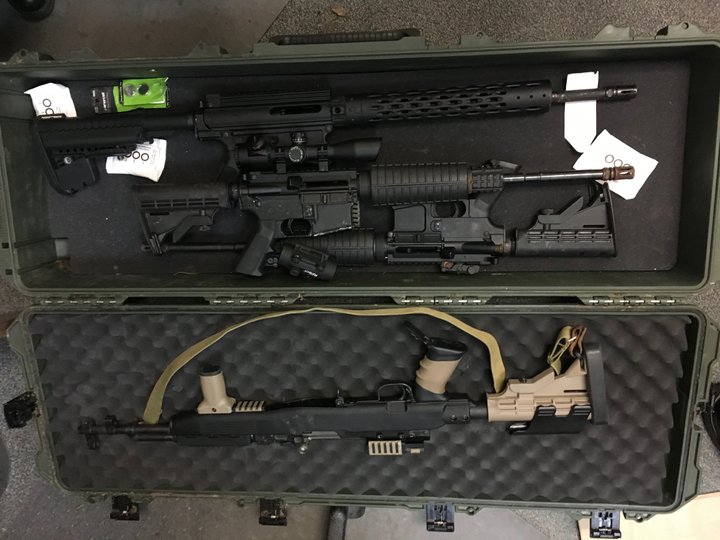 From the Humboldt County Sheriff's Office:

On March 13, 2018, at about 9:30 a.m., a Humboldt County Sheriff's deputy was dispatched to Old State Hwy 36 in Alton for the report of found property.

The resident who found the property told the deputy that he was walking along the Van Duzen River Bar, south of Old State Highway 36, when he discovered two cases containing five illegal, loaded assault rifles, ammunition and several high-capacity magazines. Deputies collected the property and found that nearly all of the firearms were lacking a manufacturer's serial number.

This case is still under investigation. Anyone with information for the Sheriff's Office regarding this property or related criminal activity is encouraged to call the Humboldt County Sheriff's Office at (707) 445-7251 or the Sheriff's Office Crime Tip line at (707) 268-2539.