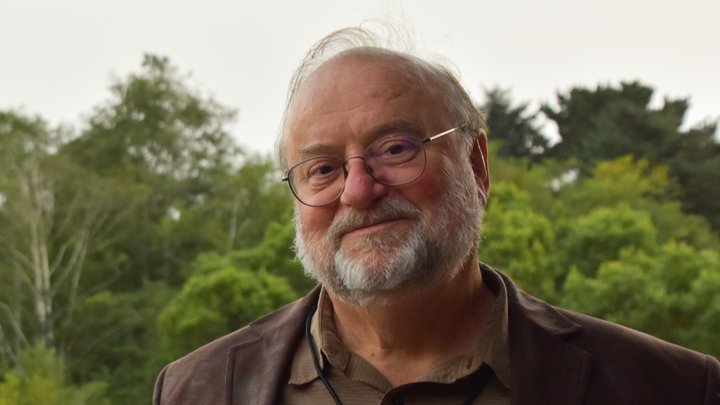 Herrmann Spetzler, the respected and beloved leader of Open Door Community Health Centers, died unexpectedly at his home on Sunday. He was 70.

During his more than four decades at the helm, Spetzler transformed Open Door from "a hippie-run, ramshackle Arcata storefront" to the region's largest primary health care provider, an organization with 13 clinics and three mobile clinics spread from Crescent City to Petrolia. Today Open Door employs more than 500 people and provides medical, dental and mental health care to more than 50,000 patients a year.
When Spetzler and his wife Cheyenne received the 2013 Nonprofit Leader Achievement Award from the Northern California Association of Nonprofits, Congressman Jared Huffman hailed their achievements, calling them "visionaries whose energy and passion for their work has made this community a better place to live."
In recent years, Spetzler helped to modernize and expand local health care through technology such as telemedicine as well as collaborations with other providers, including St. Joseph Health.
Humboldt County Fourth District Supervisor Virginia Bass said his death represents an incredible loss to the community. "I will miss his energy, enthusiasm and commitment to making a difference," she added.
Third District Supervisor Mike Wilson said Spetzler will be missed. "The leadership that Herrmann has shown in the evolution of local and rural health care delivery in these very challenging times is unmatched. All this and he was a dynamic, intelligent and fun person to work with and be around," Wilson said.
Here's video of Spetzler from the Open Door website offering in introduction to the organization, with a bit of history:
Here's a press release from Open Door:

Herrmann Spetzler died unexpectedly and peacefully on Sunday at his home on Greenwood Heights. As the Chief Executive Officer of Open Door Community Health Centers (ODCHC) for more than 40 years, he was a driving force for health care and social justice in Humboldt and Del Norte Counties. He contributed greatly to the regional, state and national discussions of health care and was a leading advocate for Community Health Centers.

Open Door Community Health Center Centers (ODCHC) Board Presi‐ dent Kathleen Moxon states, "We mourn his passing. The organization is strong and will continue its operations uninterrupted. I have absolute faith in our management team and, as part of our succession plan, have named Cheyenne Spetzler as interim Chief Executive Officer." Moxon notes, "I am confident that as an organization ODCHC moves ahead without hesitation or disruption."
# # #
PREVIOUSLY: