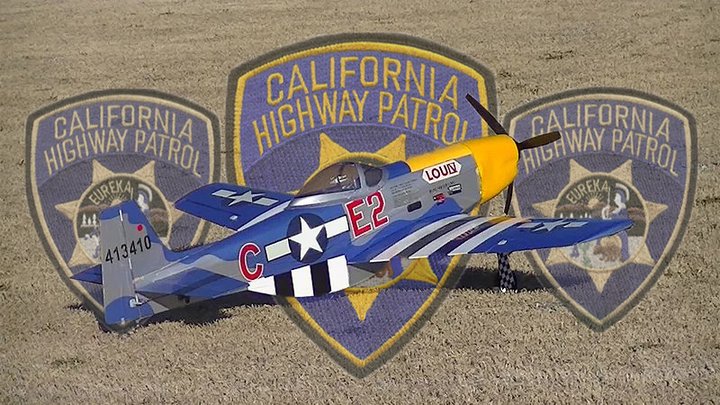 California Highway Patrol:
On March 11, 2018, at approximately 1358 hours, Officer D. Morrison, ID 12749, and Officer A. Fornaciari, ID 16084, were conducting in-view patrol in the community of Hayfork, within the CHP Trinity River Area.

While on patrol, the aforementioned officers seized the opportunity to participate in positive community engagement by accepting an invitation to watch Mr. Daniel Stoddard fly his radio controlled airplane at the Hayfork Municipal Airport.

Both officers were parked a short distance away and witnessed the airplane lunge forward and the propeller strike Mr. Stoddard in the right forearm as he attempted to start it.

Upon contact, the officers observed massive and uncontrolled hemorrhaging from Mr. Stoddard's right forearm. Mr. Stoddard applied pressure to the laceration with his left hand; however, it failed to control the hemorrhaging.

In an effort to stop the hemorrhaging from a severed artery, Officer Morrison donned nitrile gloves and applied a departmentally provided combat emergency tourniquet to Mr. Stoddard's right bicep.

Mr. Stoddard was transported by ground ambulance to Mercy Medical Center in Redding where he underwent a lengthy surgery to repair the severed artery. The treating physician indicated that if Officers Morrison and Fornaciari had not applied the tourniquet, Mr. Stoddard would have lost his arm if not his life.