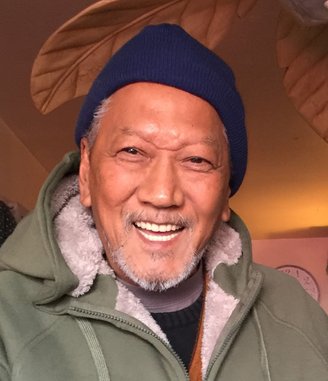 Glenn Tadashi Hamanaka died peacefully with his family by his side at Santa Rosa Memorial Hospital on February 26, 2018 at the age of 68.

Glenn was born on June 22, 1949, in Honolulu, Hawaii to Robert and Mildred Hamanaka. As a teenager, he studied the martial art of Judo, eventually earning a brown belt. At the age of 20, he married his first wife Flora Coleman, and they had their first son Glenn (Glennie). After moving to Los Angeles, Glenn continued working in the grocery business while dreaming of being an entrepreneur using his creative skills.
In 1978, Glenn married Leslie Brown and welcomed two more children, Michael and Donovan. He graduated from cosmetology school and started a salon called House of Sebastian, eventually changing the name to Tadashi Hair Studio.
Glenn worked diligently on his craft and became one of the pioneers of expanding the use of hair extensions, as well as being a very well-known hairstylist in Calabasas. In the early '90s he traveled around states teaching and performing at hair shows for industry names like Paul Mitchell and often spoke in front of thousands of people. Glenn's clients consisted of many famous musicians and actors from the '80s era. He was a witty individual who loved art and was passionate about hair.
Glenn is survived by his children: Glenn (Adriana) Hamanaka of Eureka; Donovan (Dianne) Hamanaka of Angels Camp; Michael (Ethel) Hamanaka of San Diego. Grandchildren: Ayden Hamanaka, Nayeli Hamanaka, Gian Hamanaka, Molly Hamanaka, and Donovan Jr. Hamanaka. Brother Bobbi (Vicky) Hamanaka. Nephews: Gene (Colleen) Lillie of Wheaton, Illi.; Jimmy (Brandy) Lillie of Welston, Ohio. Great nieces and nephews: Mikhaila Lillie, Simon Lillie, and Solomon Lillie. His ex-wives: Flora Hamanaka of Eureka; Leslie Canham of Copperopolis. He is preceded in death by his parents Robert and Mildred Hamanaka, his sister Gloria Lillie, and his brother Steven Yu. A very special thank you to the incredible doctors and nurses at Santa Rosa Memorial Hospital in Santa Rosa for helping make his last days comfortable.
Glenn is loved and will be dearly missed by his family and friends
A memorial is scheduled at 12 p.m. on June 23, 2018, in Eureka. Updates on the location will be posted on April 1, 2018, on his Facebook page (Glenn T Hamanaka Sr). All are welcome to celebrate Glenn's life. In lieu of flowers, please consider donating to the food bank in Eureka. Condolences can be sent to P.O. Box 6413 Eureka, CA 95502.
###
The obituary above was submitted on behalf of Glenn Hamanaka's family. The Lost Coast Outpost runs obituaries of Humboldt County residents at no charge. See guidelines here.