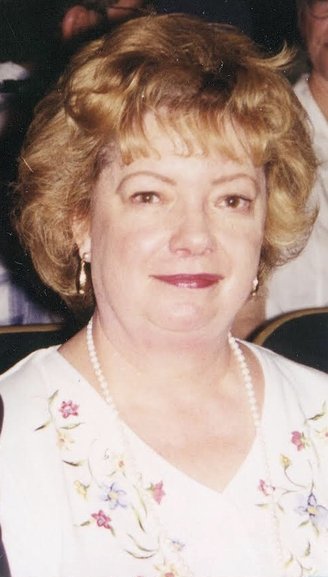 Suzanne Wilstam
July 3, 1942 - March 14, 2018
Suzanne Wilstam passed away at the Eureka Rehabilitation and Wellness Center on March 14, 2018, at the age of 75. Suzanne was born July 3, 1942 at the Naval Air Station Hospital (now known as the Naval Air Station North Island) in San Diego. Her father, Lieutenant Commander Alfred Wilstam, Jr. died in a wartime accident at Barber's Point, Oʻahu, Territory of Hawaiʻi, in July of 1943. Her mother, Dorothy Deane Wilstam (née Hunt), died in 1992.
Suzanne was raised with her only sibling, Lani, in Coronado, California, by her mother and beloved grandmother, Miriam "Mimi" Hunt. She and Lani grew up playing on the beach in front of the Hotel Del Coronado and watching post-WWII San Diego spring to life. In 1952, the family moved to Porterville, California, where she graduated from Porterville High School in 1960. Upon graduation, Suzanne attended Porterville College, and later transferred to San Francisco State University, where she studied music and psychology, and performed in classical music ensembles on campus.
Suzanne married her Porterville neighbor Allen Bain in 1964, and together they had three children: David, Doug and Amy. Suzanne and Allen divorced in 1979.
In 1981, she married her second husband, Fritz Sabath, and soon after he family moved to Massachusetts for a business opportunity and lived there for three years. In the mid-1980s, the family moved back to Eureka, and then to Los Angeles, where Suzanne worked in a number of occupations, including a position as a victim's advocate for families affected by homicide, a job she truly valued.
The chance to purchase a McDonald's franchise prompted Suzanne and Fritz to move to Sitka, Alaska. They owned and operated the McDonald's on Baranof Island, with only 13 miles of paved road, untouched wilderness, and stunning northern lights, for about 10 years. They enjoyed their time in Sitka, adopting several wolf-hybrid dogs and even handing out dog treats through the drive-through window at their restaurant.
Suzanne's heart, however, was always in Eureka, and she and Fritz moved back there in 2000. They opened a new bar and café, The Saffire Rose, at the recently restored Vance Hotel, the second largest all-wooden building in California. Amid the economic downturn, they reluctantly closed the cafe and in 2007, divorced. Fritz Sabath died in 2009.
Suzanne spent the next decade concentrating on her beloved dogs and cats, occasionally caring for friend's and neighbor's animal companions. During this period, she also briefly worked at the Senior Resource Center and for other small local businesses. In 2016, after a decline in health, Suzanne was placed in the Eureka Rehabilitation and Wellness Center.
Suzanne lived a fulfilling life as a mother, sister, wife, and friend. She was known for her great sense of humor and concern for others. Throughout her life Suzanne wore many hats - entrepreneur, victims advocate, small business owner, classical singer, and avid volunteer. Her greatest joys in life included her family, caring for animals, travel, and music.
She is survived by her sister, Lani Blazer, children David Bain (Martin Keleti), Doug Bain, Amy Bain (Graham Horwood), granddaughters Mackenzie Bain, Lily Bradley, Sloane Horwood, and step-granddaughter Ashley Moraitis, well as many nieces and nephews, and their children.
Suzanne's family wishes to thank the staff and providers at the Eureka Rehabilitation and Wellness Center, and St. Joseph's Hospital. We especially want to thank the Schultz and Fanucchi families for all the care and love shown Suzanne during her final years.
In keeping with her wishes, there will be no services. Those wishing to honor her life can make a donation in her name to a local mental health organization or your community animal shelter.
###
The obituary above was submitted on behalf of Suzanne Wilstam's family. The Lost Coast Outpost runs obituaries of Humboldt County residents at no charge. See guidelines here.