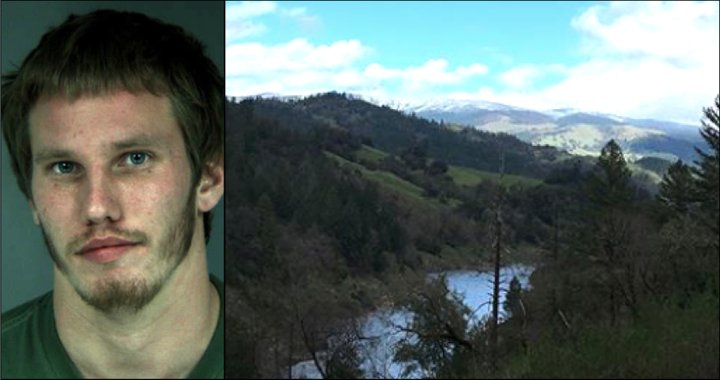 The search for Zach Harrison continues. When last we checked in, the Humboldt County Sheriff's Office told us that the possibly injured homicide suspect had escaped arrest yet by possibly jumping in the Eel River while possibly naked. A jet ski-search of the river last week produced no fugitive.
To kick off Monday the Sheriff's Office issued a new press release reminding anyone who may be inclined to aid Harrison's attempts to evade justice they they, too, could end up in trouble with the law:
The Humboldt County Sheriff's Office continues to seek homicide suspect Zachary Cordell Harrison. Harrison is wanted on charges of murder in connection to the shooting death of 58- year-old Robert Holtsclaw in Alderpoint September 23, 2017.

The Sheriff's Office would like to remind the public that harboring, concealing or aiding a fugitive from justice is a felony. Anyone found harboring Harrison is subject to arrest.

Anyone with information regarding Harrison's whereabouts or related criminal activity is encouraged to call the Sheriff's Office at (707) 445-7251 or the Sheriff's Office Crime Tip line at (707) 268-2539.
PREVIOUSLY: