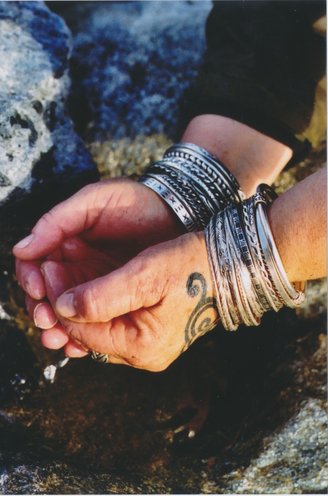 "Open up the window and let me fly away," and that is precisely what Tani B. Johnson did on Feb. 28, 2018.

Tani was born to Antoinette Estelle and George Carl on February 17, 1951 in Honolulu, Hi. As the daughter of an artist, drawing and painting had always been a dominant part of her life. Her earliest memories were of watching her father work at his drawing table. He would supply her with materials, and she would get lost in creating mystical worlds full of fantastical creatures and horses, a theme she carried into her adulthood as a professional artist/illustrator for 27 years based out of Manhattan Beach. One of her more fun freelance gigs was for Fling Magazine-A Passport to Pleasure. She brought a bit of class to this racy publication. Tani was trained for this profession at the Art Center College of Design in Los Angeles where she graduated with distinction.
Tani was gifted with a passion for creating. Since she could hold a pencil she was drawing. Eventually she learned to sew and made her own clothing. She would embellish these unique clothes with beads and hand-embroider elaborate scenes on them, often mimicking her otherworldly paintings.
She appreciated well-made things and this led to a job at Mixt Decorative Arts in Redondo Beach. There she met lovely friends Suzie Kushins of Hermosa Beach and Bobbe Was of San Pedro.
In 2005 she moved to Humboldt County, Here she met her "sisters" Elisabeth Swingdler and Alice Shaw. The three of them could be found taking day vacations to Ferndale, Trinidad and around Humboldt County. Tani understood the value of independent business and enjoyed shopping at many locally owned stores. She especially appreciated Humboldt Herbals where she would regularly show her paintings during Arts Alive.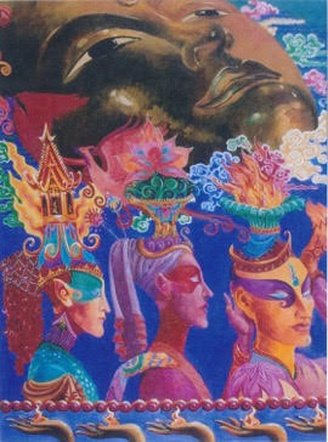 When Tani wasn't working on oil paintings or watercolors of mystical origins she could be found in her garden, her 3D painting.
Tani is preceded in death by her parents and her brother Eric of Manhattan Beach. She is survived by her cousin John Chamberlain of Santa Fe, N.M. and second cousins: Hillary Burton of Valencia, Calif., Jaixen Webb of Lakewood Colo., Eric Margett of Santa Fe, N,M,, Tessa (Margett) Jordan of Grandville, Mich. and their families. Tani leaves behind her dear friends Jael Mongan of Quebec, Canada, Pauline Counihan of Hawthorne, Calif., Christina Swingdler and Jim Christensen of Eureka, Calif., who loved engaging in art talks and playful banter with her.
Tani was so grateful for the many kindnesses expressed during the last chapter of her life. She appreciated the supportive staff of General Hospital, and the brief but dedicated team of Hospice of Humboldt. A special thank you goes to Dr Dianne Dickenson and Emily Lockett who were spectacular advocates and friends.
Tani's need to create often meant she was alone with her imagination, a good life but lonely at times. In remembrance of Tani make the effort to let someone you're acquainted with know that you appreciate them. Too often people move through life without realizing their importance to others, make the effort to see those around you. Or if talking to people is too annoying please make a donation to North Star Quest Camp for Girls via The Ink People Center of the Arts. This is a fantastic program that assists the youth of Humboldt to learn how to live life to the fullest in their unique way. Checks can be mailed to 525 th street Eureka CA 95501
A celebration of life will be held at one of Tani's favorite places The Humboldt Bay Wildlife Refuge in Loleta off Hooton Road on May 26th at 2 p.m., west of the Visitor Center. All are welcome.
###
The obituary above was submitted on behalf of Tani Johnson's family. The Lost Coast Outpost runs obituaries of Humboldt County residents at no charge. See guidelines here.