UPDATE, 10:50 a.m.:
In response to some follow-up questions, Humboldt County Sheriff's Office Public Information Officer Samantha Karges sent along a bit more info:
Mira and her mother were reunited yesterday, just after 5 p.m., at a law office in Eureka. The return of the child was coordinated and facilitated through Gregory Carter's lawyer and his mother. We will not be disclosing the lawyer's name or firm at this time. The child did not appear to have injuries.

This case has been forwarded to the District Attorney's Office who will decide whether or not to press charges for child concealment, PC 278.5. Gregory Carter was not present at the time of the return.
# # #
Original post: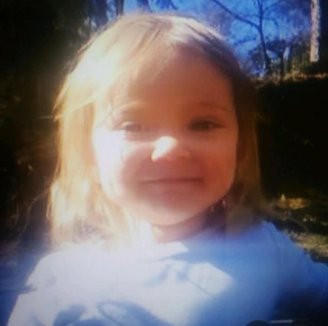 A toddler who was reported missing in the midst of a parental custody dispute has been found, according to the Humboldt County Sheriff's Office.

The Humboldt County Sheriff's Office last Friday asked for the public's help finding Mira Ann Carter, a 23-month-old girl who was last seen on May 2 at the Humboldt County Courthouse with her father, Gregory Donald Carter,. The Sheriff's Office said at the time that Gregory Carter was "believed to be concealing Mira to avoid the service of a temporary restraining order granting the child's mother full custody."
This morning the Sheriff's Office reported that Mira Ann Carter has been found. No further information was immediately made available.
###